If you are looking for the best location to invest in Uttarakhand popular as Devbhumi (Land of Gods) is the best decision you will ever make even if you choose this place for relocation, a second home, or vacation home. 
Uttarakhand is rich in temples and India's two most important holy rivers trace their origin from glaciers in Uttarakhand. It is also believed that Sage Vyasa wrote Mahabharat in the caves of the Himalayas.
The place is not only perfect to get spiritual essence it is a mix and match of all the things breathtaking views, hill stations, environment, temples, pilgrimage, and much more.
Investors and buyers across the country are looking for property to buy in Uttarakhand as it is becoming a famous destination not only for tourism but for residential purposes as well.
After covid-19 people are looking for a vacations home or a second home in the mountains because mountains are heaven on earth.
Uttarakhand has 46 hill stations and if you are planning to buy property in Uttarakhand and you are not sure about which hill station is best then we have 5 best locations to invest in Uttarakhand in 2022.
Best Locations To Invest In Uttarakhand In 2022
Looking for property to invest in Uttarakhand but not sure where to buy? Which hill station is the best? In which hill station buy a second home or vacation home is the best?
Is your mind in trouble while thinking about these questions? If yes, we have the best location where you can invest in a vacation home or second home in Uttarakhand. Locations to invest in Uttarakhand are:
Ranikhet – The best place to invest in Uttarakhand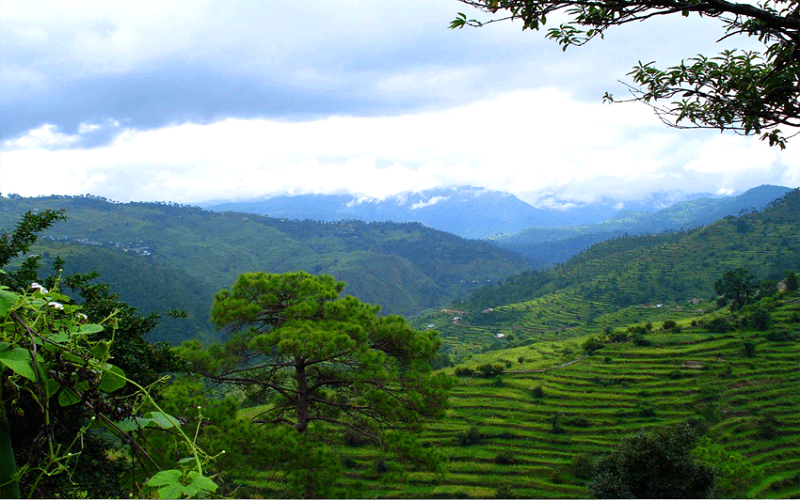 Ranikhet which means Queen's Meadow at an elevation of 1869 meters. Rani Padmini chose the name Ranikhet for this hill station because she fell in love with the beauty of this place.
Although it is a lush green hill station in the arms of snowcapped Himalayas in Uttarakhand with alluring beauty and astonishing views.
The place's climate remains consequently delightful throughout the year and receives snowfall in winters which enhances the beauty of the place.
Mukteshwar – Apple Country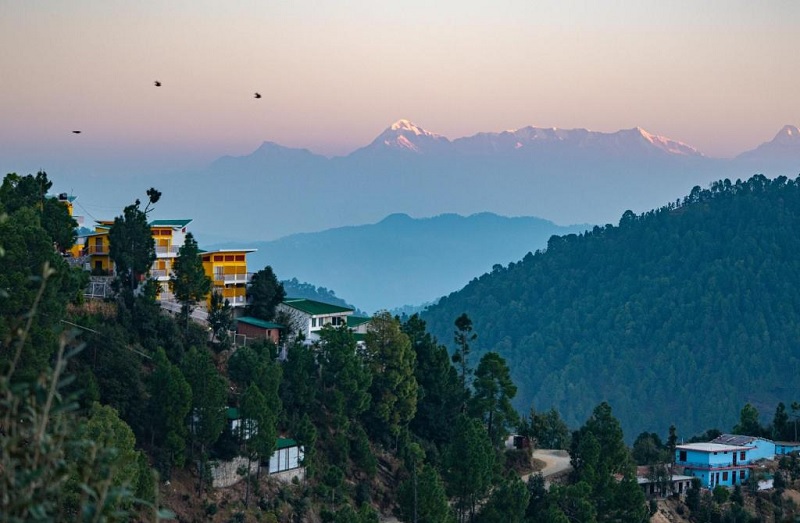 Mukteshwar got its name from a 350-year-old Temple "Muktehswar Dham". It is at an elevation of 2171 meters above sea level.
It experiences an amazing climate during summers and extreme cold during winters as it receives heavy snowfall.
Majkhali – Kashmir Of Uttarakhand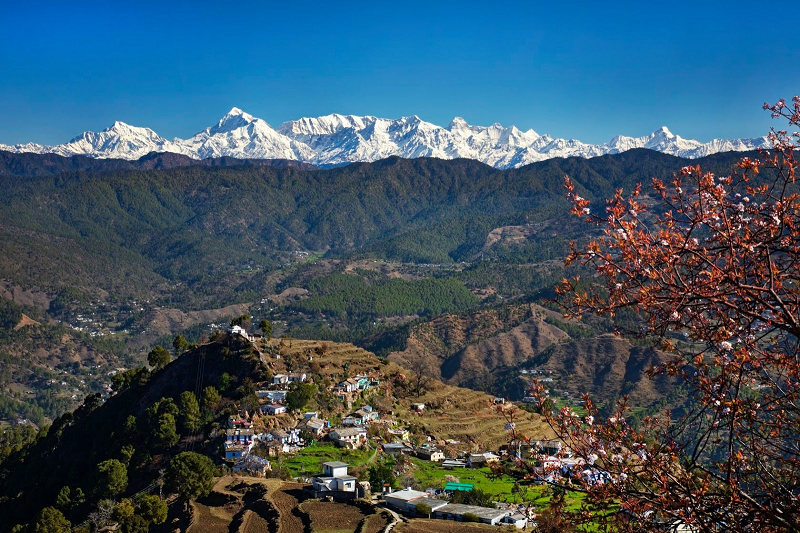 Majkhali is 12 kilometers from Ranikhet, Almora. This place is beautiful with a fantastic panorama of the Himalayas, a serene environment, and diversity in flora and fauna.
This place is famous for the Goddess Kali temple. There are numerous picnic spots nearby. People most come to Majkhali to seek peace.
Naukuchiatal – Lake Of 9 Corners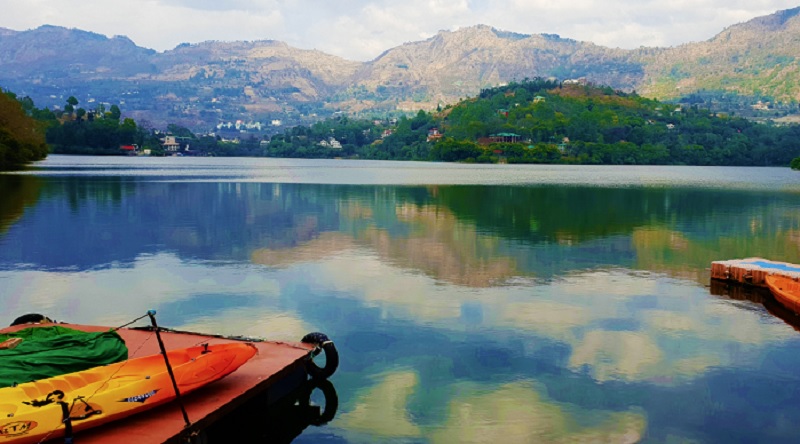 It is a beautiful hill station in the Nainital district. The lake is 175 meters deep and it is at an elevation of 1220 meters above sea level.
You can enjoy many activities like parasailing, fishing, rowing, paddling, yachting, and much more. It is also famous for its "escape festival" which happens once a year.
Dhanaulti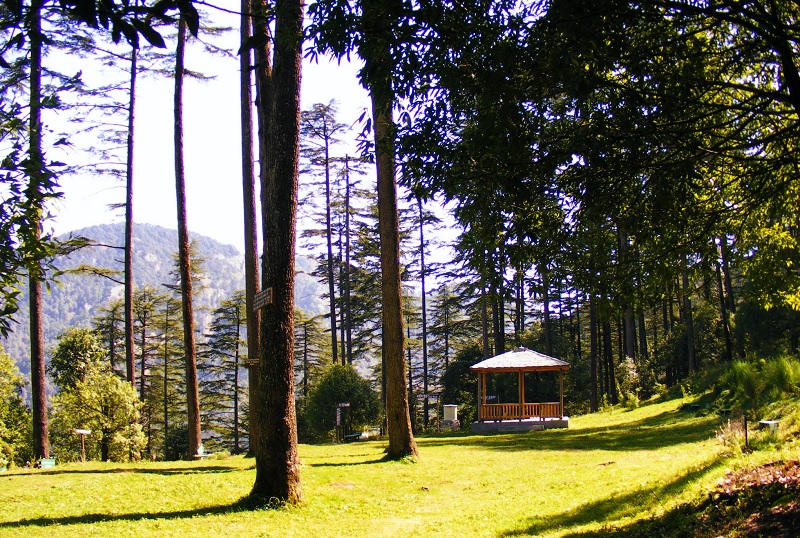 It is a hill station in the Garhwal Himalayan range. The place has two eco parks known as "Amber" and "Dhara". Here you can plant a sapling in the memory of your loved ones.
Here the temperatures go up to 25℃ in summers and low -1℃ in winners because it gets fully covered in snow in winters.
Residential Project to invest in Uttarakhand
A residential project in Uttarakhand is most suitable for a vacation home or second home to invest in Uttarakhand.
The project includes a clear panorama of the Himalayas, and many other stunning views, surrounded by thick vegetation of oak, deodar, and pine, and much more.
Ewen Realtors are building up a township in Ranikhet with all the luxurious amenities ranging from essential to high class with all the goodness of the mountains.
The township "The Ewen Park" has three phases with three different locations consisting of plots, villas, and studio villas for both residential and commercial purposes.
Want to know more about the property in Uttarakhand for sale.
FAQs
Conclusions
You will never regret investing in Uttarakhand, which is known as Devbhumi (Land of Gods), whether it is for resettling, a second home, or a holiday home.
When you're buying property in Uttarakhand, you might be wondering which hill station is the best, so we have listed the top 5 places to invest in Uttarakhand in 2022.
Ranikhet- Queen's Meadow
Mukteshwar- Apple country
Majkhali- Kashmir of Uttarakhand
Naukuchiatal- Lake of 9 corners
Dhanulti
Ewen Realtors are building an elite class township in Ranikhet Uttarakhand with amazing amenities with all the virtue of nature.