Uttarakhand is undoubtedly a famous Indian state for its hill stations. There are 46 hill stations in the state of Uttarakhand with the most serene and stunning views. 
If a person wants to escape and want to soothe his soul then the hill station of Uttarakhand is the best place to do so.
Beauty Of Uttarakhand
The state of Uttarakhand is referred to as "Dev Bhoomi." It has multiple temples and pilgrimage centers which make it the most spiritual dwelling.
Therefore, the name Uttarakhand comes from the Sanskrit words Uttara meaning 'north' and Khand meaning 'land,' and hence merely means 'Northern Land.' 
Uttarakhand is immensely popular for the sight of the grand Himalayas, the holiest of rivers, the divine mystery, dazzling landscapes, enchanting history, fascinating vegetation and wildlife, and the simplicity of the people.
Best 5 Hill Station Of Uttarakhand
Uttarakhand is consist of 46 hill stations and from them, we have listed the top 5 hill stations of Uttarakhand so that you can enjoy them to the fullest. So, they are mentioned below: 
Nainital- Famous Hill Station Of Uttarakhand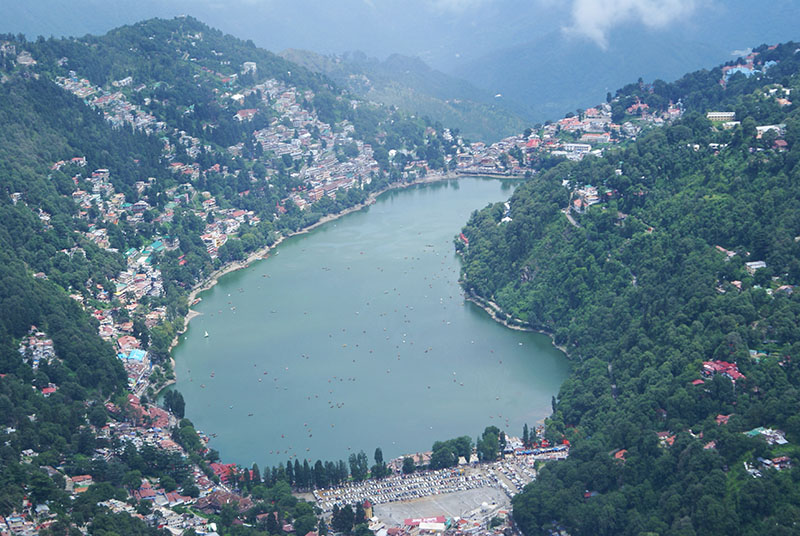 Nainital is one of Uttarakhand's best-known hill stations. It is a glistening jewel of Uttarakhand, equipped with a picturesque natural view and a broad range of mineral and natural wealth.
At a height of 7000 feet above sea level, therefore Nainital is a popular tourist destination and enjoys pleasant weather throughout the year, with snowfall occurring from December to February.
Best way to reach your destination place.
Pantnagar Airport: 64 km from Nainital
Kathgodam Railway Station: 33 km from Nainital
Ranikhet- Queen Hill Station Of Uttarakhand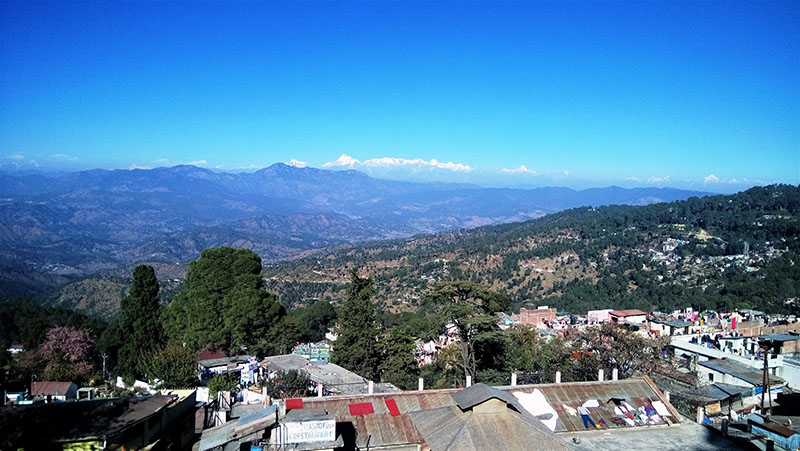 Ranikhet is widely popular as "Queen's Meadow" as it is a lush green valley and the place shows a clear sight of The Himalayas.
With undeniably alluring beauty, lush green valleys, a dense forest inhabited by pine, deodar, etc, a wide variety of flora and fauna, trekking points, and much more significantly making Ranikhet prime hill station of Uttarakhand.
The most widespread picnic and sightseer spots of Ranikhet are Chaubatia garden, Golf Course, Ashiyana Park, Majkhali, and much more. Learn more about Ranikhet.
Best way to reach Ranikhet:
Pantnagar Airport: 109 km from Ranikhet.
Kathgodam Railway Station: 75 km from Ranikhet.
Majkhali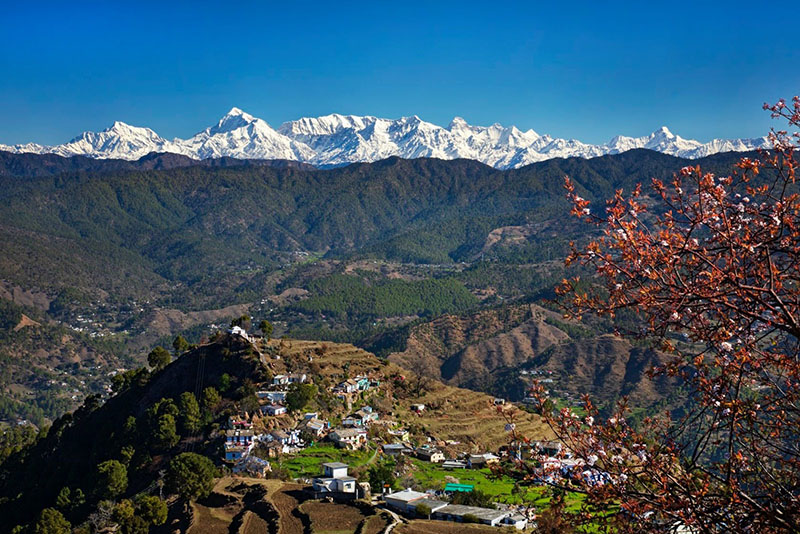 Majkhali is 12 kilometers away from Ranikhet. It offers the most scenic natural beauty. It hosts a woodland with a large variety of flora and fauna.
Baburkhola village which resembles the Scottish countryside is 5 kilometers from Majkhali and 17 kilometers from Ranikhet.
The place is rich in a diverse range of Biodiversity, including Yellow-Throated Martens, Leopards, Himalayan Black Bears, and other species.
Eventually, Ewen Realtors are building an elite-class township in Baburkhola village with the sight of the glorious Himalayas. The project is "The Ewen park"
Ewen Realtors is working on several projects, such as The Ewen Park, where we are developing various themes and infrastructure including The Ewen Village (a modern infrastructure with a village theme), and The Ewen Studio (which contains modern studio villas).
Know more about "The Ewen Park"
Almora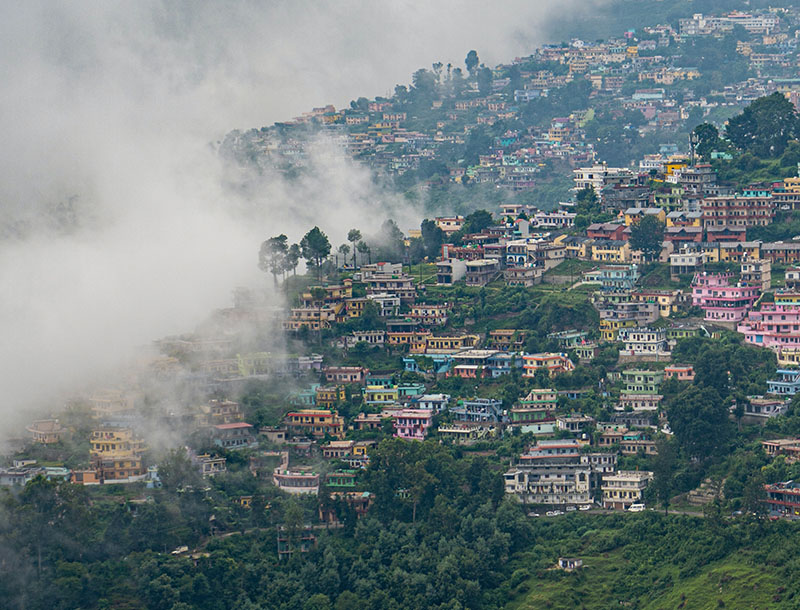 Almora is generally surrounded by thick vegetation of coniferous trees. It is also famous for its rich heritage, handcraft, and for delicious cuisine. Almora has a famous market "Laal Bazar" which is thought that it is 200 years old and its lanes are paved with gravel.
It was voyaged by Mahatma Gandhi and Swami Vivekananda, and they both wrote about Almora. The town is well-known for its temples, as well as the two primary rivers Koshi and Suyal.
The best mode to reach Almora:
Pantnagar Airport: 115 km from Almora
Kathgodam Railway station: 83 km from Almora.
Mukteshwer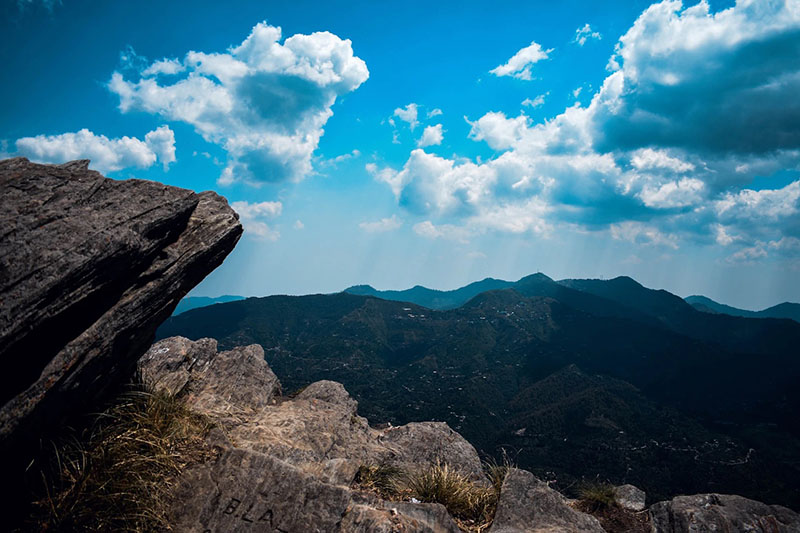 Mukteshwar gets its name from Mukteshwer Dham, a 350-year-old temple. It is also said that Lord Shiva killed a demon here and conferred him atonement (Mukti )
Most important this hill station is popular as "The Apple Country" Mukteshwar experiences delightful summer and cold winters with snowfall.
Undoubtedly its woodlands are wealthy in rare flora and fauna, and you can hear a symphony of the forest birds in the early hours.
Best way to reach "The Apple Country" – Mukteshwer
Pantnagar Airport: 100 km from Mukteshwar.
Kathgodam Railway Station: 65 km from Mukteshwer.
FAQ's
Conclusion
Uttarakhand consists of 46 different hill stations. It is also popular as the "Dev Bhoomi." Uttarakhand has some phenomenal hill stations that provide calming retreats, a soothing paradise, a remarkable location for both dusk and dawn, fascinating views, and much more.
We have meanwhile listed the 5 best hill stations of Uttarakhand. They are as follows:
Nainital: Most famous hill station
Ranikhet: Queen's Meadow
Majkhali: Natural beauty
Almora: Rich heritage, delicious cuisine
Mukteshwer: The Apple Country
If you dream of living in mountains then your fantasy is about to get real. Ewen Realtors are building a township in Baburkhola village 5 kilometers from Majkhali and 17 kilometers from Ranikhet.
They are building an elite class township and providing all the amenities which will make your stay the most memorable stay of your life.