Raksha Bandhan 2022 is coming and we all are excited for this auspicious festival which is celebrated throughout India.
Rakhi Poornima which is another name for Raksha Bandhan is a festival of siblinghood, as we are all familiar with, so sisters and brothers eagerly await this precise day.
Everyone joins together to praise the love and bond between sisters and brothers on this beautiful day, nonetheless of where they are.
On this day sisters tie a holy thread on the writs of her brother and apply tilak on the forehead while seeking safety in return.
Also, brothers give gifts to their sisters as a token of love. It is one of the most beautiful Hindu festivals.
History And Significance Of Raksha Bandhan 2022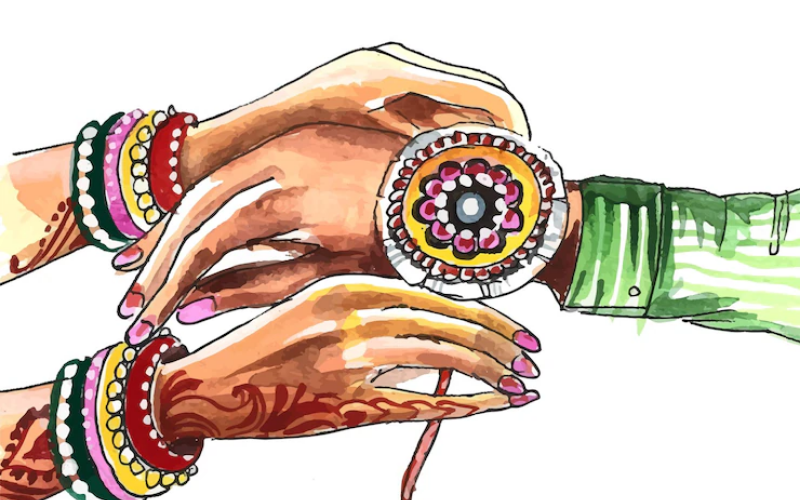 As we all know the relationship between brothers and sisters is always like tom and jerry. On this day the sister ties handcrafted rakhi on the writs of his brother.
Rakhi symbolizes affection, love, respect, care, and attachment which siblings hold for each other in their hearts but never show.
The origins of this festival can be traced to several stories and historical events. Our mythology's most popular story. The Mahabharata mentions the following incident.
The bond between Draupadi and Krishna was strong, even though they were not biological siblings. A version says Krishna cut his finger on Sankranti day while handling sugarcane.
In addition, Draupadi bandaged his finger after tearing her sari. As a reward for this deed, Krishna promised to protect her in times of trouble.
A similar incident occurred in history when Bahadur Shah was trying to invade Chittor's kingdom, Rani Karnavati sent Rakhi to Emperor Humayun for protection.
He helped her even though he was from another religion.
Rakhsha Bandhan Calendar 2022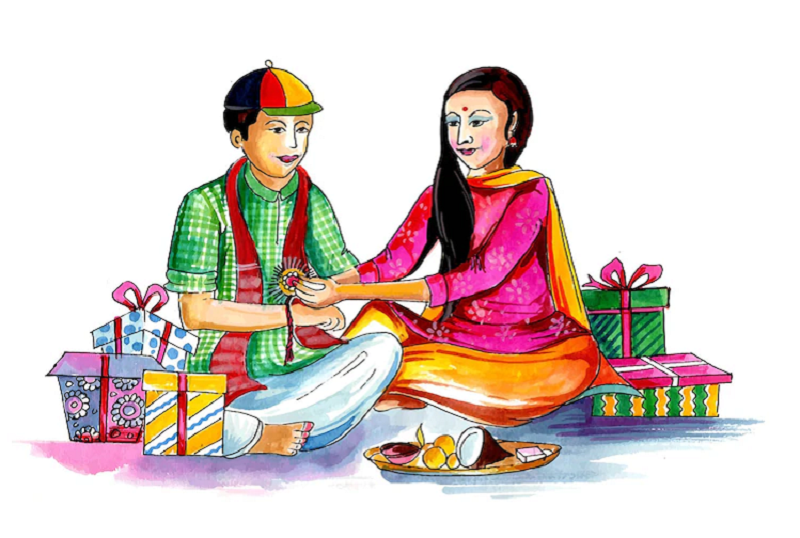 Rakhsha Bandhan is a festival that strengthens the unbreakable bond of siblings. It also shares unconditional love and togetherness.
Rakhi Purnima or Raksha Bandhan falls on the full moon day in the holy month of Shravan every year. So do you know when Raksha Bandhan is celebrated this year?
In 2022, Rakhsha Bandhan is all set to fall on 11 Aug 2022. However, the muhurat for Raksha Bandhan 2022 is from 6:05 Am to 5:58 Pm.
Here is some prediction about when Raksha Bandhan will fall in the next few years.
| | | |
| --- | --- | --- |
| Year | Rakhi Date | Week Day |
| 2023 | 30th Aug 2023 | Wednesday |
| 2024 | 19th Aug 2024 | Monday |
| 2025 | 9th Aug 2025 | Saturday |
At What Time Should You And Should Not Perform Rakhi Rituals?
As per Hindu ritual, the best time to perform Raksha Bandhan rituals is during Aparahan, which occurs later in the afternoon on Raksha Bandhan day.
Rakhis should be tied during Pardosh time if this time cannot be accommodated. Rakhi rituals can also be performed during this festival.
However, On Raksha Bandhan, it is best to avoid the time of Bhadra for tying the auspicious Rakhis on the wrists of brothers.
Conducting any auspicious or holy work during this time is considered malignant. It is recommended that people wait until the first half of Purnima day is over before celebrating Rakhi.
FAQs
Conclusion
Happy Raksha Bandhan! The festival 2022 is approaching, and we all are looking forward to this auspicious festival, which is celebrated throughout India.
On this day all the sisters tie rakhi on the wrist of their brothers which signifies love, care, bonding, and so on with wishing for good health, luck, and success for each other.
In the year 2022 Raksha Bandha is all set to be celebrated on 11 August 2022.