Property in Ranikhet for sale is becoming the most popular keyword while searching for property in Uttarakhand.
Most of the elite class of India is looking for property in Ranikhet for permanent residence, holiday homes, vacation homes, second homes, and so on.
Ranikhet is also developing into the most preferred hill station for buying a second home in Uttarakhand's hills.
Likewise, we can say Ranikhet is one of the most serene and beautiful hill stations in Uttarkhand experiencing a delightful climate throughout the year.
It is 6132 ft. (1869 meters) above sea level which makes the climate of Ranikhet perfect. You can enjoy every season here to the fullest.
Despite its height, Ranikhet is rich in flora and fauna, and also has many tourist hubs to enjoy with family and friends.
Himalayan View Property in Ranikhet for sale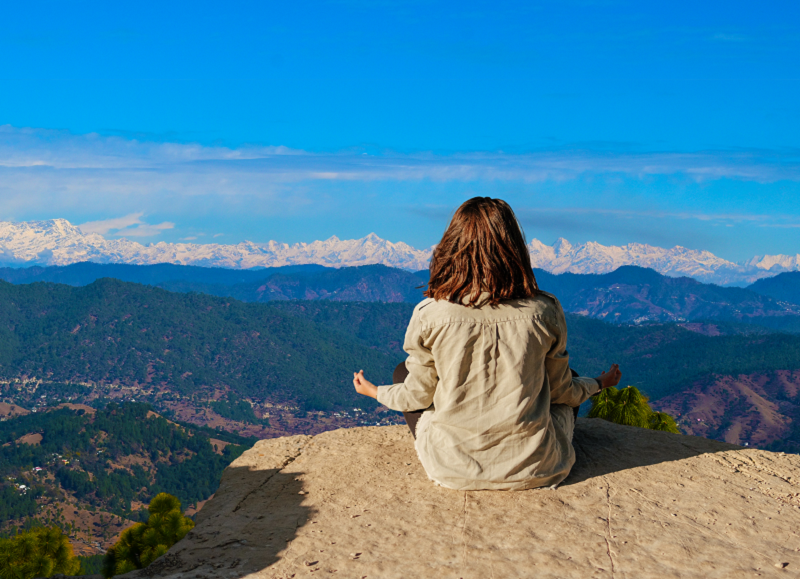 When people search for property for sale in Ranikhet they automatically think about the property with a Himalayan view.
As Ranikhet is widely famous for the Himalayan view so people generally look for a property with a Himalayan view in Ranikhet.
Ranikhet has clear views of the Himalayan peaks like Trishul, Nanda Kot, Nanda Devi,  Nanda Ghunti, etc.
Also, we all know that Himachal Pradesh's section 118 does not allow us to buy property in Himachal. It prohibits transferring of land to anyone.
So, all the elite crowd of India is choosing Uttarakhand to buy Himalayan view property. As per rules, an outsider can buy only up to 1.25 Nali in Uttarakhand i.e. 2700 sq. ft.
You can also read: How an outsider can purchase land in Uttarakhand
Firstly, let me tell you about amazing projects with a Himalayan view in Ranikhet, Uttarakhand.
Residential Project In Ranikhet With Himalayan View On Sale

Ewen Realtors is an emerging real estate company in Uttarakhand that is working on a beautiful residential township in Ranikhet.
The township is known as "The Ewen Park" and it has three different phases in three different locations.
Phase 1 – Royal Villas

The Ewen Park- Royal Villas is in Baburkhola, Ranikhet. It is thoughtfully designed to ensure that people have amazing views from their homes.
It has a complete view of the majestic Himalayas, Almora glittering and shimmering at night, a beautiful view of dusk and dawn in the snowcapped Himalayas, and so on.
Phase 2 – Royal Avenue

Royal Avenue is the second phase of the township "The Ewen Park". It is in Dwarsun. This township welcomes your dream home in a vibrant neighborhood with a Himalayan view.
This towship captures the beautiful side of life, a clean environment, abundant spaces, and seamless connectivity with nature.
Phase 3 – Hill Village

Hill Village of "The Ewen Park" is the third phase. It is in Galli Basuyra. This township has river and valley views.
Experience innovating living in a hill village where life blooms by the riverside. If you are looking for peace, tranquility, and closeness to nature then this township is best for you.
Amenities Provided In The Township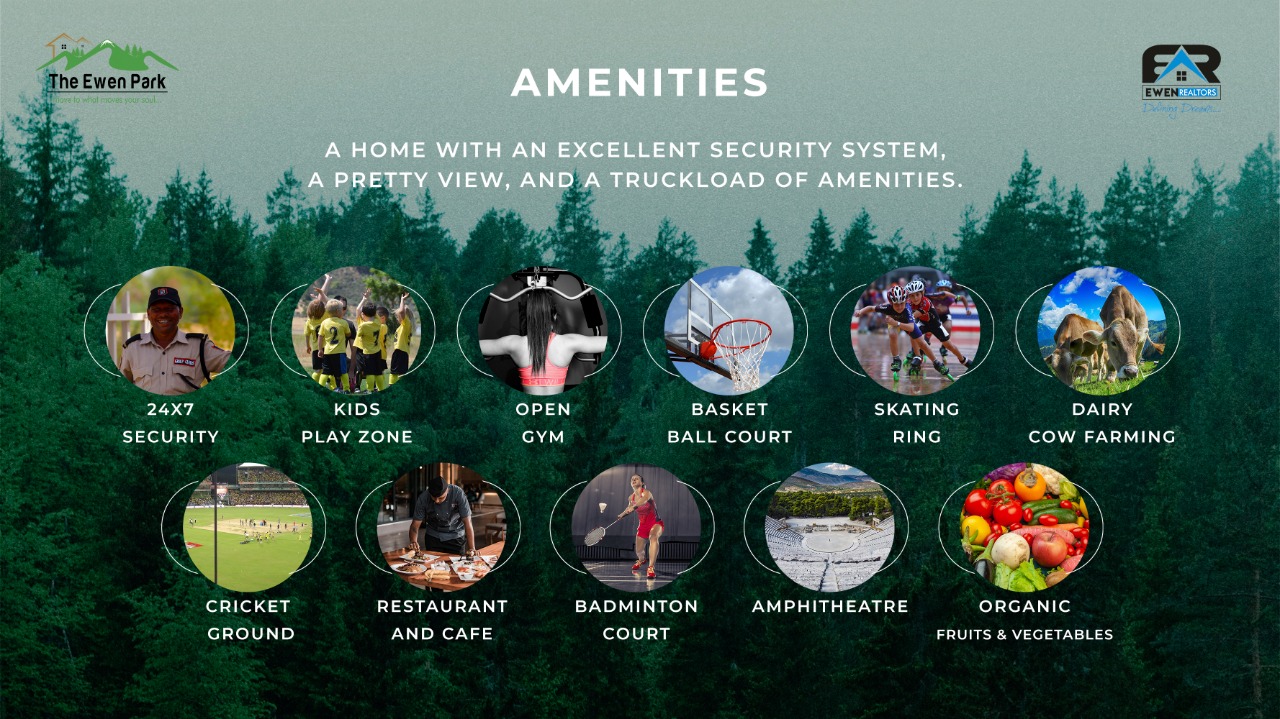 Surround yourself with the luxuries of modern-day pastimes as we have created top-notch amenities at our township "The Ewen Park".
Modern-day architecture merges with the unique plot in a vibrant area with spectacular amenities which include basic to top-notch like:
On-site maintenance
24/7 water and power
Cafe open 24/7
Gym and spa
Playground
UHF- based entry
Mini golf ground
Clubhouse
Yoga and sports and so on.
Cost Of Property On Sale In Ranikhet
So all the phases of The Ewen Park consist of villas, cottages, studio villas, and plots that are on sale in Ranikhet Uttarakhand. Also, all the phases will get linked to each other in the future.
Know the prices of all three premium phrases.
Also, If you want to know about the stamp duty and registration fee imposed on property buyers in Uttarakhand then you should read about "the stamp duty in Uttarakhand".
FAQs
Conclusion
Additionally, Ranikhet is becoming popular for people looking to purchase a second home in Uttarakhand.
The climate of Ranikhet is ideal due to its elevation of 6132 feet (1869 meters). Every season can be enjoyed here.
When searching for property in Uttarakhand, the most popular keyword is "property in Ranikhet for sale."
A property with a Himalayan view is the first thing that people think of when searching for property for sale in Ranikhet.
People who are looking for properties in Ranikhet that have Himalayan views are attracted to Ranikhet because of its prominence for Himalayan views.
Ewen Realtors is building a beautiful township there. It has three different phases in three different locations with a view of the Himalayas and also furnished the township with extravagant amenities.