Ewen Realtors a real estate corporate is serving its motive "Defining Dream" since 2011. First, they were working as an unorganized sector but now with the support of their clients, they are registered as an organized sector.
Their primary motive is to serve their clients with the best and to make their entire real estate voyage successful, fruitful, and effortless.
Ewen Realtors also tend to serve all the real estate services with experts having impressive experience in their field. Service includes:
Projects In Progress By Ewen Realtors
Nowadays everyone wants to relocate to the mountains as cities are becoming overcrowded, polluted and have never-ending rances.
To live a peaceful and healthy lifestyle poeple are preferring to relocate to the mountains to extract all the benefits of nature's blessing.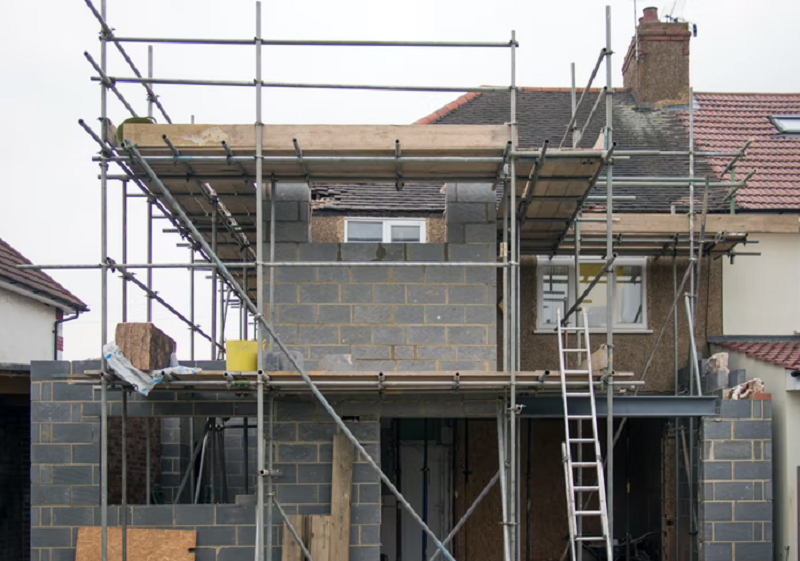 Ewen Realtors has combined modernity, serenity, and nature and emerged with the idea of creating an elite-class township in the mountains with breathtaking views.
The township is under construction in Ranikhet, Uttarakhand with the perfect blend of modern lifestyle and nature's best creation.
"The Ewen Park" is the name of the project and it has three phases:
Royal Villas – this phase of "The Ewen Park" is consist of plots, villas, and cottages for residential purposes.
Royal Avenue – this township has plots, studio villas, and villas for residential as well as commercial purposes. It is surrounded by thick vegetation.
Village Paradise consists of plots, villas, and studio villas with modern infrastructure made on a village theme. It is also for both commercial and residential.
Note- All the phases have a clear view of the Himalayan peaks like Nanda Devi, Trishul Complex, Nanda Kot, and so on.
You can buy land in our township and develop it according to your preference or can ask Ewen Realtors for the same.
All the phases show a clear view of the majestic Himalayas and also are furnished with world-class amenities making the township a living paradise.
As you know the property is on sale in mountains (Ranikhet, Uttarakhand) and you can pre-book the property in "The Ewen Park" but I know were wondering why should you pre-book the property?
So, below we have mentioned points about why you should pre-book our property and how you can pre-book property in just a few steps.
Why You Should Pre-Book Property?
To clear your mind and give you an apparent image of why you should pre-book The Ewen Park's property we have collected a few important points you should know so here are they: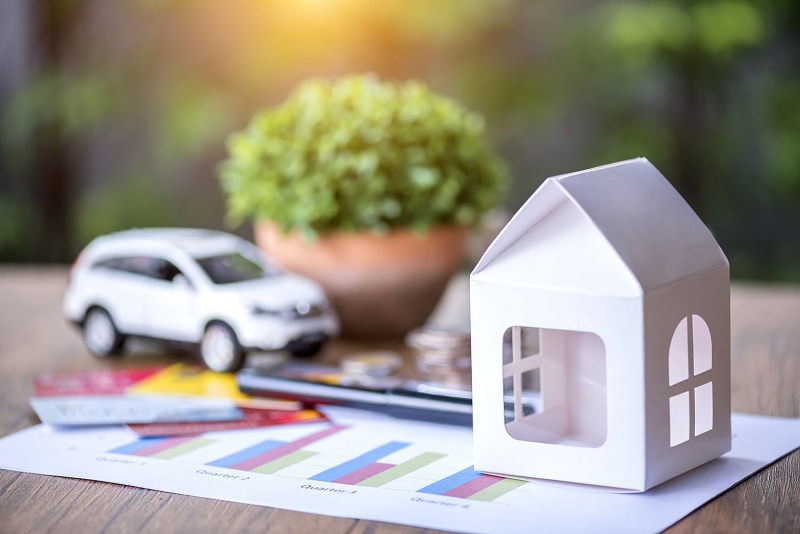 Best Prices On Property By Ewen Realtors
It's the pre-launch period of the project so you can get the best deal and lowest prices on the property. As far as the supply gets limited the price will rise.
Smart Investment
Investing in property will never make you regret your decision as the property is one of the best investments or smart investments one can do.
Earth is not getting any bigger so the supply is also limited as we can see how the population is increasing drastically nowadays.
Property's value never depreciates and will always give you the best returns on your investment.
Close To Nature
"The Ewen Park" is surrounded by dense greenery of Oak, Deodar, and Pine trees. It enhances the beauty as well as the quality of the township.
Also, mountains serve fresh air which has low in harmful toxicants, and freshwater sources filled with minerals that can cure many health problems.
Construct According To Your Choice
You can build your dream house in the mountains according to your choice. Once the property is yours then you can develop it according to your choice.
How You Can Pre-Book Property From Ewen Realtors' Website?
You can pre-book property in just a few easy steps. All you have to do is follow the process we are going to explain to you below.
1. Open the official website of Ewen Realtors www.ewenrealtors.com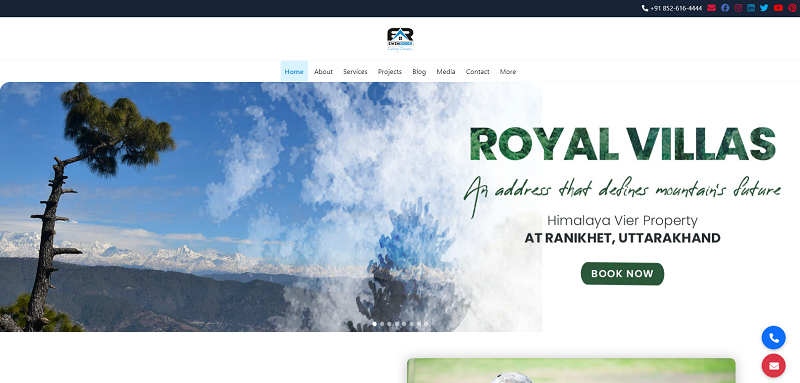 2. Scroll down to pricing section and click on pre-book button.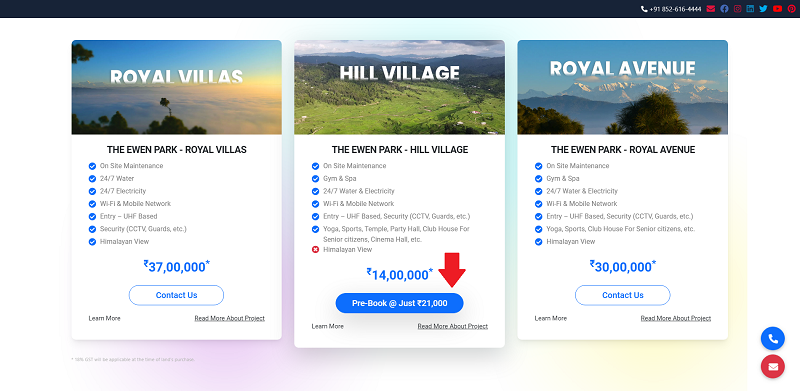 3. Form will appear.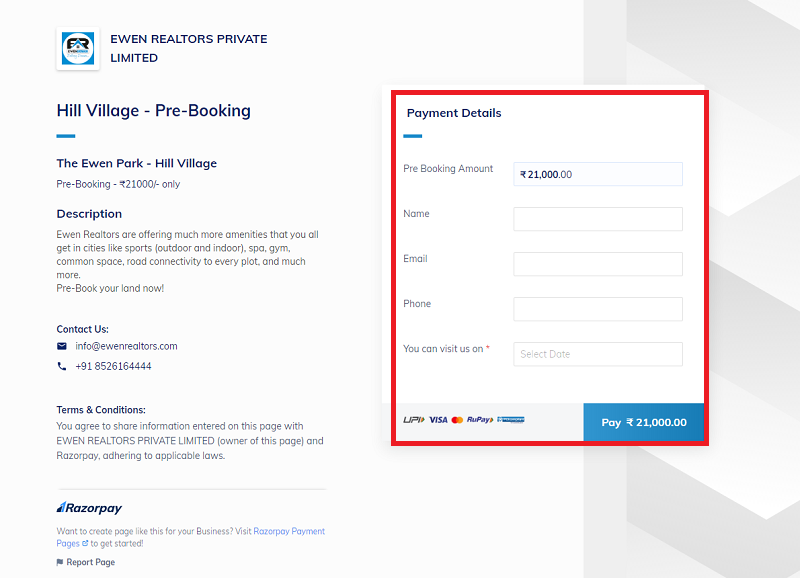 4. Fill out the form carefully.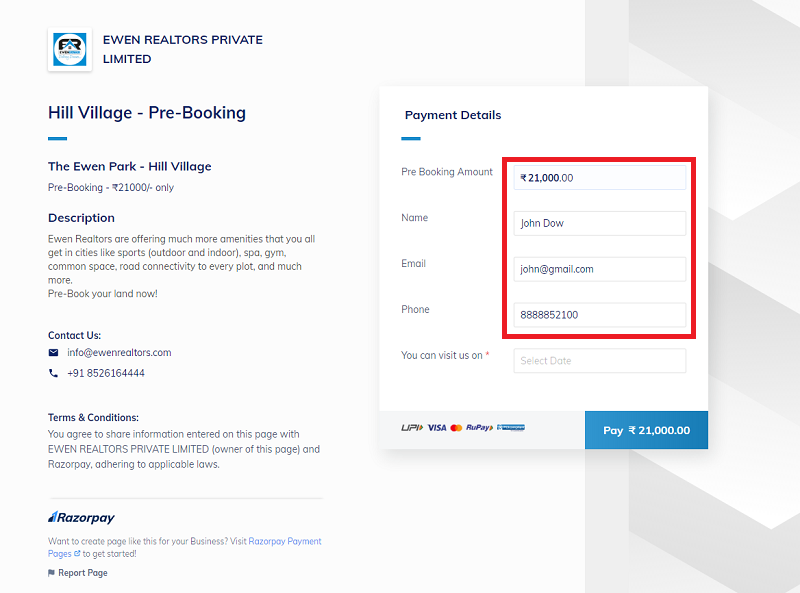 5. Select the date when you can visit.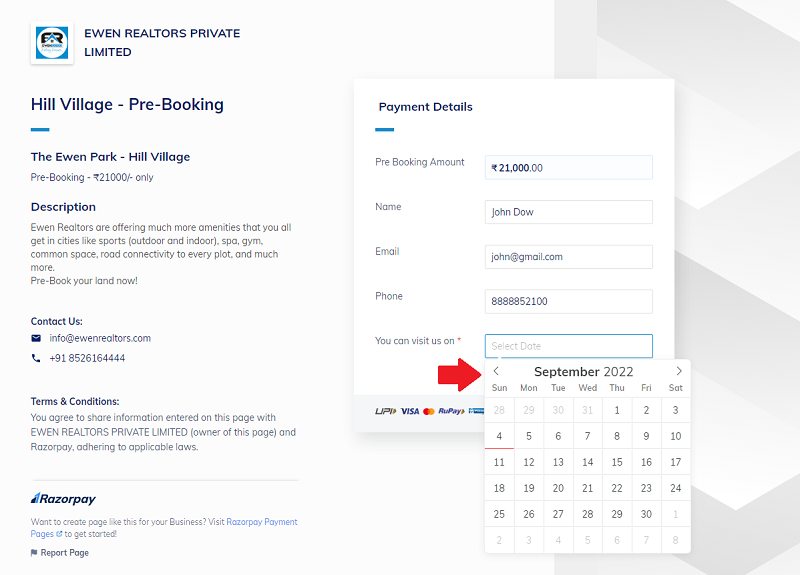 6. Click on pay and select the payment method and pay. Once you pay the amount you will get notified through email or message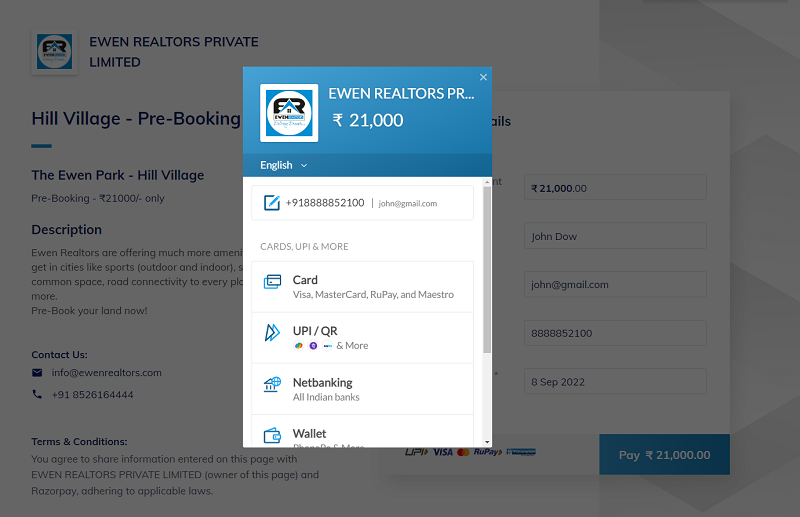 Gallery
Here are some pictures are taken from the grounds of "The Ewen Park".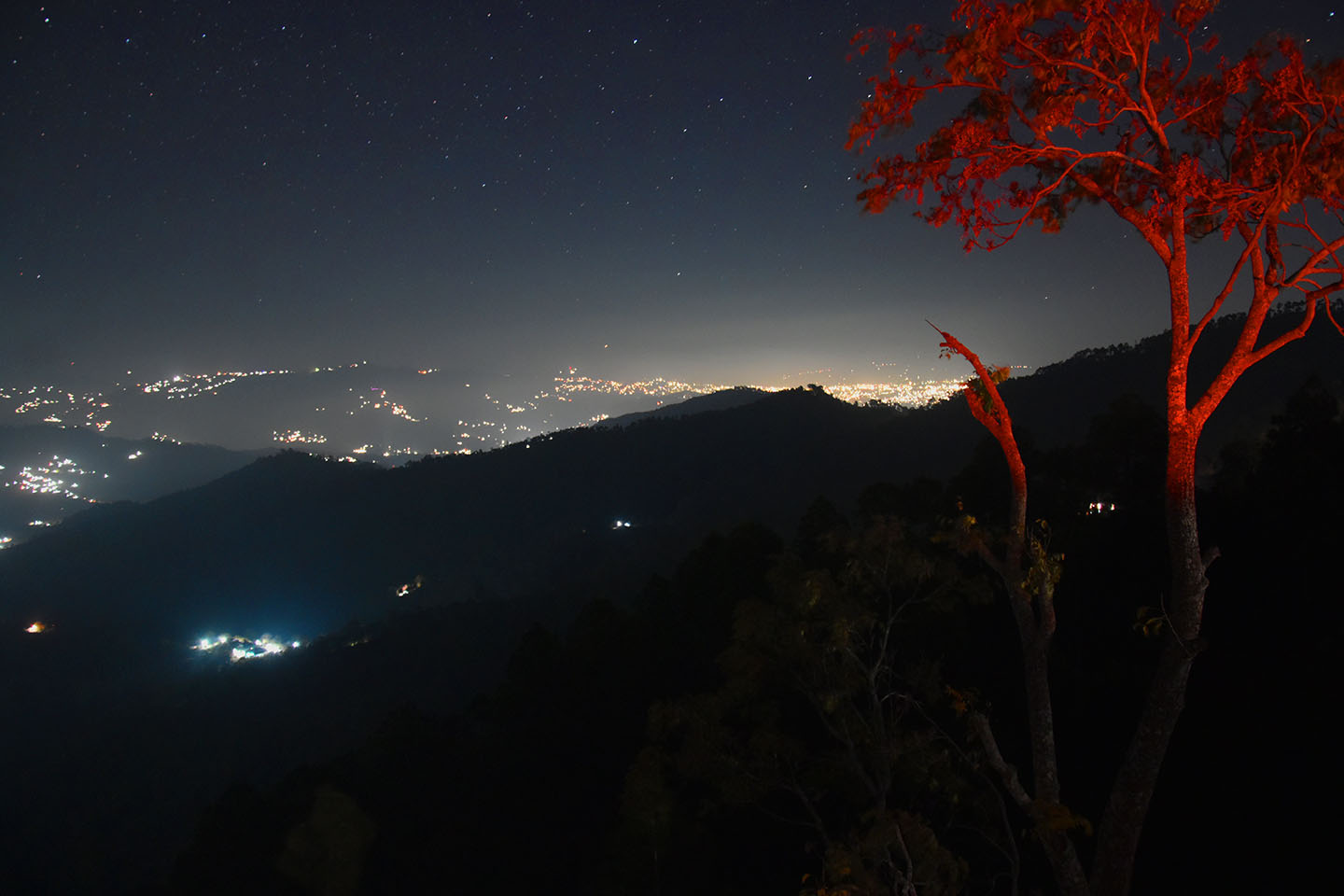 FAQs
Conclusions
The company Ewen Realtors was born in 2011 in Uttarakhand and has been serving its purpose ever since.
"Defining Dreams" was the purpose of the company's inception. Getting your dream home will be their goal, and they will help you through every stage of the process.
They are presenting a special offer of pre-booking the property of their project which is under construction in Ranikhet Uttarakhand so that you can grab the best deal with amazing benefits in 2022.