Let's learn facts about Uttarakhand. We all are familiar with Uttarakhand's beauty and we all love this place.
A person who resides here or came here to explore Uttarakhand has given their heart to this place. Uttarakhand has amazing facts and history as well.
The beauty of this place is unmatchable to any other state and the facts about Uttarakhand are mind-blowing as well. Let's check them out.
Latest News And Facts About Fauna Of Uttarakhand 2022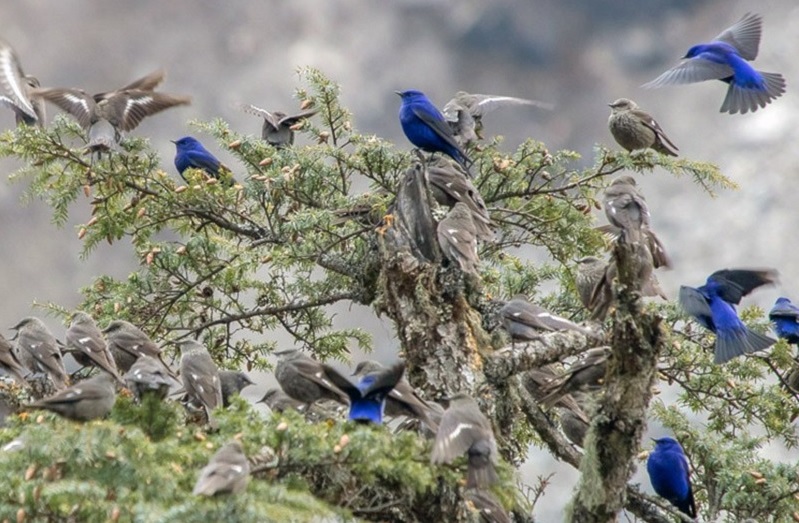 According to the Himalayan Bird Count, a pan-India one-day bird estimation exercise, Uttarakhand had the highest number of avian species count, with 294, among all states.
Certainly, West Bengal came in second with 284 different bird species, followed by Arunachal Pradesh with 234, Maharashtra with 228, Tamil Nadu and Karnataka with 221, and lastly followed by Himachal Pradesh.
On May 14, Nepal and Bhutan Royal Society for the Protection of Nature celebrate Endemic Bird Day so they conducted a one-day survey for bird count in India.
At this point environmentalists, scientific experts, and nature lovers managed to spot admiring the winged wildlife as they flew across the Himalayas.
In the Himalayan region, Uttarakhand also had the most bird watchers. According to the checklist, 175 people birds were watching in the hill state at the time of the national exercise.
Also, the number of tigers in Uttarakhand is the second-highest after Karnataka according to the most recent census. Uttarakhand now has 340 tigers, up from 227 in the last census.
latest News About Ranikhet, Uttarakhand Air Fernery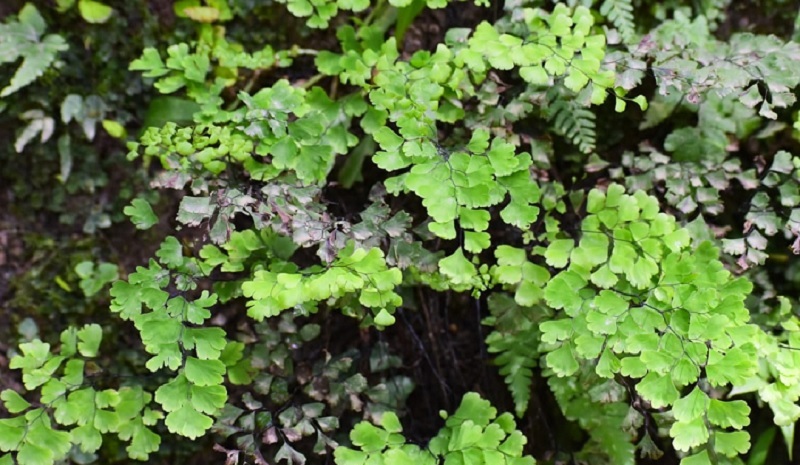 On September 12, 2021, Ranikhet, Uttarakhand, became home to India's largest open-air fernery. The fernery is home to a wide variety of fern species, some of which are prevalent in the state and some of which have medicinal qualities.
There are more fern species at the fernery than in any other place in India except the Jawaharlal Nehru Tropical Botanical Garden and Research Institute (TBGRI), Thiruvananthapuram.
Nevertheless, it is the first open-air fernery in the country that is not in a playhouse or shade house. There are also some critically endangered species in the fernery that require protection and preservation.
Ranikhet fernery has a collection of 120 different species of ferns from around the world and spreads over four acres of land at an elevation of 1,800 meters.
It has been built by the Compensatory Afforestation Management Funds Management and Planning Authority (CAMPA) of the Central Government.
Historical Facts About Uttarakhand
Before 1902, Uttarakhand was a part of the United Province of Agra and Awad.
However, the name of the state was changed to United Province in 1935. The United Province was renamed Uttar Pradesh in January 1950.
Uttarakhand was a part of Uttar Pradesh until it was carved out on November 9, 2000, and Uttarakhand became India's 27th state.
Etymology Facts About Uttarakhand
It's the first thing to remember that Uttarakhand gets its name from the Sanskrit words "Uttara" which means "north," and "Khand" which means "land," resulting in "Northern Land."
Kedarkhand and Manaskhand, today's Garhwal and Kumaon, show traces in early Hindu scripture. In addition to its religious significance and many Hindu temples and pilgrimage centers, Uttarakhand is also popular as the "Land of Gods" or Dev Bhoomi.
Some Interesting Facts About Uttarakhand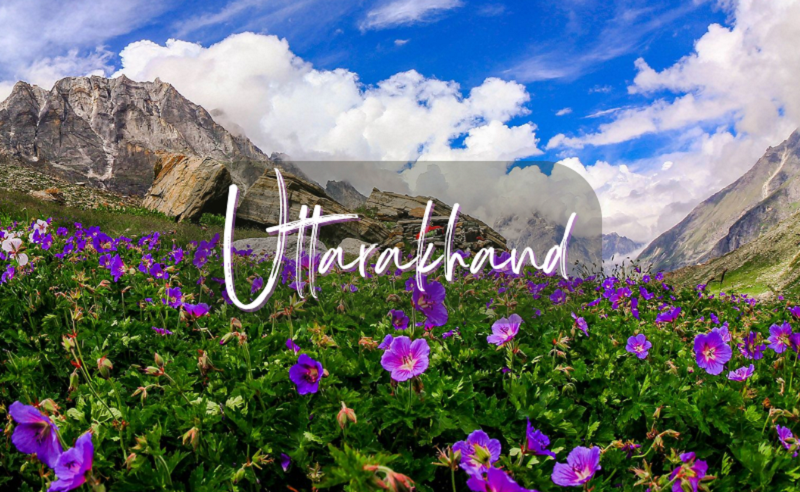 We have some interesting and amusing facts about Uttarakhand. Let's know what are they:
Two UNESCO world heritage lies in Uttarakhand: The Valley of Flowers and Nanda Devi National Park.
Nanda Devi is Uttarakhand's highest peak and India's second-highest peak at 7816 meters above sea level.
Rishikesh in Uttarakhand is the yoga capital of the world.
Uttarakhand is the birthplace of two of India's most holy rivers, the Ganga and the Yamuna. While the Ganga River originates in Gangotri, the Yamuna River originates in Yamunotri in the Himalayas.
Tungnath in Uttarakhand is the world's highest Shiva temple. The temple is thought to be over a thousand years old and it has a link with the Pandavas from the Mahabharata.
Among the highest dams in the world, Indeed Tehri Dam which is 260.5 meters above sea level in the Tehri Garhwal region comes among the 10 highest dams in the world.
In 1936 India's first national park 'Jim Corbett' which was set up for the protection of tigers in the Nainital district is here in Uttarakhand undoubtedly you all were familiar with 'Jim Corbett'.
In Uttarakhand, there is a legend of man-eaters that is famous around the world.
Before Jim Corbett killed him, a leopard killed 125 people in Kumaun. Champawat tiger, a female Bengal tiger, killed around 450 people.
Undeniably a bestseller by Jim Corbett describes all the major man-eaters in Kumaon: Man-eaters of Kumaon.
Mana Pass in Uttarakhand is the world's highest vehicle-accessible pass in the world. It was an ancient trade route between Uttarakhand and Tibet.
State Symbols And Facts About Uttarakhand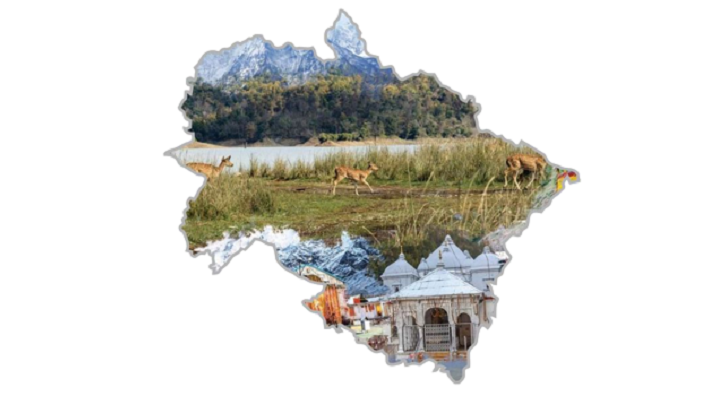 The State Symbols of Uttarakhand are:
Flower: Brahma Kamal
Bird: Himalayan Monal
Animal: Alpine Musk Deer
Tree: Burans tree
Fruit: Kafal
Sweet: Bal Mithai
Presently Uttarakhand is the only state which has Sanskrit as its official language.
The Indian Army has the highest percentage of people from the state of Uttarakhand than any other state of India population density-wise.
Dehradun is the location of the Indian Military Academy (from which Indian army recruits get training).
Tourism and hydroelectric power generation are the state's main industries whereas India's fastest-growing state after Madhya Pradesh is Uttarakhand.
You also want to read: Best 5 places to live in Uttarakhand
FAQ's
Conclusion
Above all Uttarakhand or "Land Of Gods" is one of the most amazing states in India. It has tremendous history and some global impacts.
The beauty of this place is more astounding than in any other state, and the facts about Uttarakhand are equally staggering.
Meanwhile, before you visit this beautiful place let's check out some unique facts about Uttarakhand.