Purchasing land in Uttarakhand has so many myths that a person cannot buy land in Uttarakhand. So to break all these myths and to clear all the doubts we have covered all the information in this article.
So, let's get started with an outsider who can purchase land easily, in this article we are going to share some key tips, legal information, and much more before you invest in Uttrakhand.
Uttarakhand's 2003 amendment allows outsiders to purchase agricultural land up to 2.50 Nali in size. In 2008, the Khanduri government amended the law to lower the threshold to 1.25 Nali.
Now, an outsider can buy up to 1.25 Nali (2700 sq. ft) in Uttarakhand. If you want to buy more than 1.25 Nali then your wife and you should have a different residential address on your Aadhaar card because husband and wife are considered as 1 unit.
Or if your spouse doesn't have a different residential address then you can buy more than 1.25 Nali in generation gap for example in the name of parents or children (above 18 years).
Aside from that, a person can purchase land in Uttarakhand only if a person wants to develop a yoga centre, trust, or build a temple, in that case, they can buy more than 1.25 Nali in the name of agricultural land or obtain permission from the DM by displaying a land permit indicating how they intend to use their land to buy more than 1.25 Nali. 
Basic Information An Outsider Should Know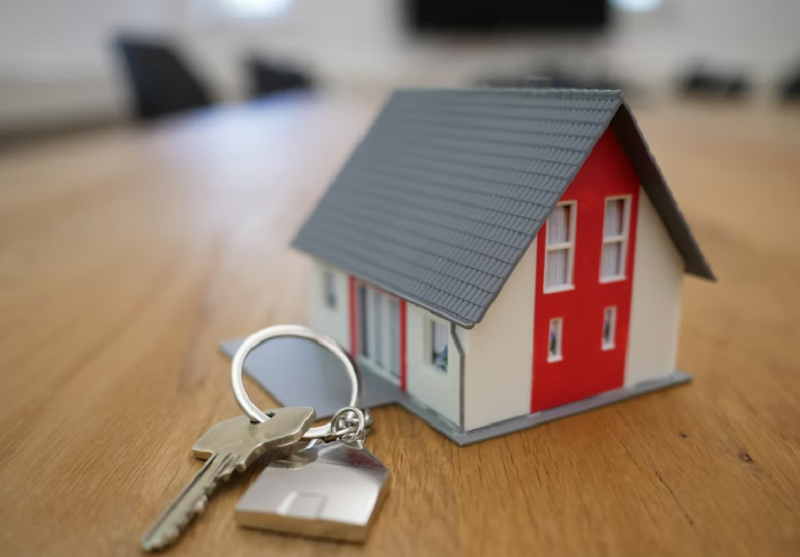 Yes, we are giving you all the information you should know before purchasing land in Uttarakhand if you are planning because buying property is also one big investment one can do in his lifetime.
Investing in property can be a tremendous effort so we don't you to go through any trouble while purchasing land in Uttarakhand. Here are some points, please read carefully:
How To Find Land's Registry?
Sometimes what happens is the land that is shown is not registered land only the Khata number registry is done and when you enquire about the registry you get to know that land is somewhere else.
So before purchasing land always call the Patwari (government officer who keeps all the permitted documents of lands) for metering the land according to Bhu-Naksha (Indian Cadastral Mapping Solution) and they will tell you the land boundary.
Or they will inform you of the Khasra Number (plot numbers assigned to each land for identification it is land identity) this will protect you from fraud and dispute.
Stamp Duty
Stamp duty is a property transaction tax that is imposed on single property assets or documents.
The applicable stamp duty on the purchase of land in Uttarakhand for a male is 5% and for a female 3.7% in Uttarakhand and depends upon the area's circle rate.
Advantages Of Purchasing Land In Uttarakhand
So, we all are aware of the beauty of mountains. As we all know Uttarakhand is popular for its natural beauty and hill stations.
Mountains offer us a lot of things like fresh air which protects us from many health problems, calm and peaceful environment which lowers the stress level and helps in living a harmonious life.
Undoubtedly, tourism is increasing in the mountains mostly people prefer mountains to spend their vacations making them more attractive. So, purchasing land in Uttarakhand can draw extra income for you.
Once you start living in mountains you will love the simple way of dwelling and will never want to live in the city as they have never-ending races, crowded streets, pollution and so much.
Mountains are nature's hub and living in nature will help you in enhancing your both physical and psychological health and will freshen up your soul with its atmosphere and beautiful panoramas.
Land For Sale In Uttarakhand – Ewen Realtors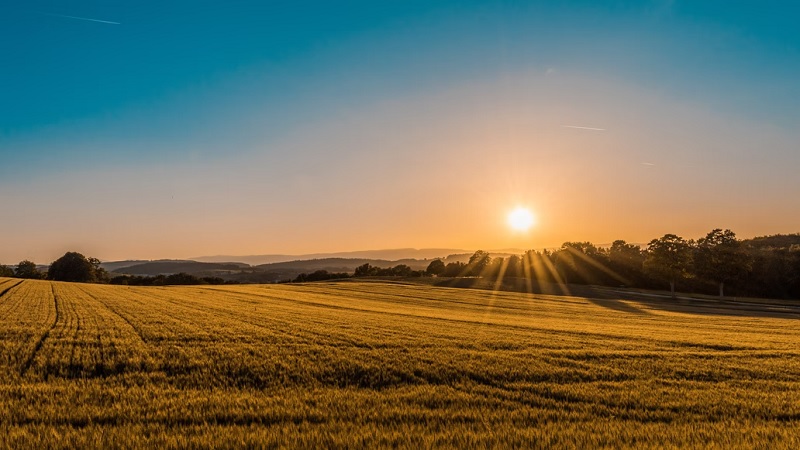 Do you want to live close to nature or in the lap of nature or the best creation of nature? If yes, then you should purchase land in Uttarakhand. But wondering where to buy it?
Ewen Realtors is an emerging real estate company in Uttarakhand working since 2011. They are one of the best real estate companies to date in Uttarakhand.
Whereas, they offer all the services needed in the property buying process from home loans to property legal services to making sure a homebuyer doesn't have to wander around. 
Indeed, the land which is on sale is in Ranikhet, district Almora, Uttarakhand. It is at an elevation of 6132ft above sea level experiencing the most delightful weather and glorious snowfall during winters. 
Furthermore, Ranikhet widely popular as Queen's Meadow has majestic vistas of the Himalayan ranges. It is a lush green valley inhabited by a dense forest of oak, deodar, and pine with a wide variety of fauna like Leopards, Himalayan Bear, Langur, Sambar Deer, etc.
Projects In Ranikhet Uttarakhand By Ewen Realtors
Ewen Realtors are building an elite-class township "The Ewen Park" consisting of three different phases in three different locations. The township's phase 1 is the 52 Nali project for residential purposes.
Know more about villas and cottages of "The Ewen Park"
In the second phase, Dawarsu will have land, cottages, and studio villas for sale for both residential and commercial purposes in Ranikhet.
The owner can construct according to their preference or they can give sole responsibility to Ewen Realtors for the same.
Ewen Realtors are also delivering all the necessary amenities to world-class amenities in the mountains like on-site maintenance, 24/7 water, and electricity supply, cafe and dining open 24 hours with home delivery, sports, gym, and much more.
Learn more about the amenities provided by Ewen Realtors.
Why Invest In Land In Ranikhet, Uttarakhand?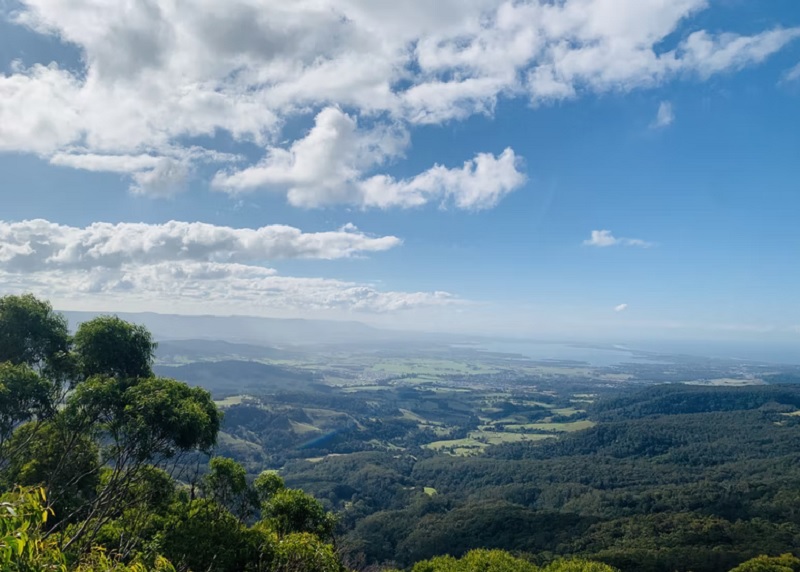 Purchasing land in whole different areas can be challenging. Below we have mentioned some points one should consider before buying land in Uttarakhand.
View From The Location
Ranikhet has many breathtaking views of the Himalayas and the location of the township showcases stunning views of the Himalayas, Almora glittering at night, and majestic vistas of dusk and dawn from each plot.
Perfect location with a perfect view with all gifts of nature.
Health And Lifestyle
Ranikhet has a tranquil environment and a beautiful atmosphere no chaos no hustle-bustle-like cities.
Mountains have fresh air, and also generally have the purest form of water which promotes good health and enhances the quality of life.
Reduce Stress Level
Mountains reduce stress levels and help in faster recovery. They also have a serene environment that calms one's soul.
Crime Rate
Mountains record less crime rate compared to cities. Robbery and disputes are rare and the people of Uttarakhand are so calm and humble.
Privacy
Living in mountains is like opening a door of privacy. People don't interfere in other people's life. One can spend a great Me time while living in mountains. 
Key Points To Remember
1. Before buying land make sure you have direct connectivity to the road. It doesn't cross another plot so if the owner will do extra construction your way does not get blocked.
2. Make sure the location of your property has enough water supply so you don't face water scarcity. ( water scarcity is rare in mountains)
3. If you are purchasing land from someone, always check whether the land is registered under his or her name.
4. When buying land, always check the circle rate of the area because the registration will be done according to the circle rate.
Note: The circle rate is 5% for males and 3.7% for females in Uttarakhand.
5. Check the steepness of the mountain land as high steepness will cause problems while developing the land and can increase your budget.
6. Keep in mind that the higher the elevation, the colder the temperature. You should buy your property at an elevation between 4500 and 7000ft above sea level.
Disclaimer: These views are based on industry reports and related news stories for informational purposes only.
Ewen Realtors does not guarantee the accuracy, completeness, or reliability of the information published and shall not be held responsible for actions taken based on the published information.
FAQs
Conclusion
Uttarakhand allows outsiders or Non-Uttarakhands to buy up to 1.25 Nali of land easily. A person can buy more land under different circumstances.
It is best to call the Patwari before buying a part of the land to have it metered according to Bhu-Naksha, and they will tell you how far the land goes or provide you with a Khasara Number.
We enjoy many benefits from the mountains, such as fresh air that protects us from many health problems and a peaceful and calm environment that reduces stress levels and helps us live a happy lifestyle.
Ewen Realtors are providing land in mountains in Ranikhet, Uttrakhand for residential purposes. They are working on a project "The Ewen Park" (phase 1) and it is a 52 Nali project.
They are providing all the real estate services and all the amenities in the township.
To know more about our company and project, visit our site www.ewenrealtors.com