Himalayan view property is the most preferred property in Uttarakhand. Since Covid-19 demand for Himalayan view properties has risen.
However, people are searching and finding a property that has at least a glimpse of the majestic Himalayas.
Property with a Himalayan view is one of the most searched and preferred properties nowadays as we all know either you can buy Himalayan view property in Himachal or Uttarakhand.
Himachal Pradesh prohibits you from buying your land by section 118. It restricts the transfer of the ownership of land.
But you can buy pre-developed property like an apartment or villa or house, etc or you lease the property for up to 90 years in Himachal.
You may also like: Can A Non-Himachali Buy Land In Himachal Pradesh?
Let me clear out Uttarakhand welcomes outsiders to buy land with certain limitations like an outsider can buy only 1.25 Nali i.e. 2700 sq. ft.
Uttarakhand Best For Himalayan View Property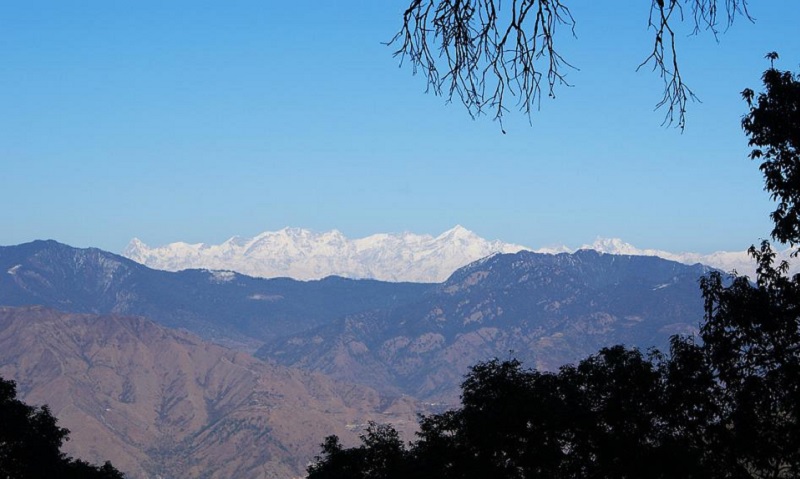 The Indian state of Uttarakhand has 46 hill stations that are popular due to their nature, activities, pilgrims, temples, and much more.
As a result of the numerous holy sites, temples, and rivers Ganga and Yamuna that flow through this area, it is famous as the "Land Of Gods".
Therefore, many hill stations of Uttarakhand have a Himalayan view, and as we know an outsider can purchase land in Uttarakhand.
You may also like: How can an outsider buy land in Uttarakhand?
People are looking for residential projects in Uttarakhand and mainly in popular hill stations of Uttarakhand.
When it comes to buying property in a hill station majority look for property in Nainital, Ranikhet, Mukteshwar, Bhimtal, and so on.
Nainital is one of Uttarakhand's most famous hill stations, but the government has restricted construction there.
Then if one wants a property with a Himalayan view, Ranikhet is the most preferred destination place.
Property With Himalayan View In Ranikhet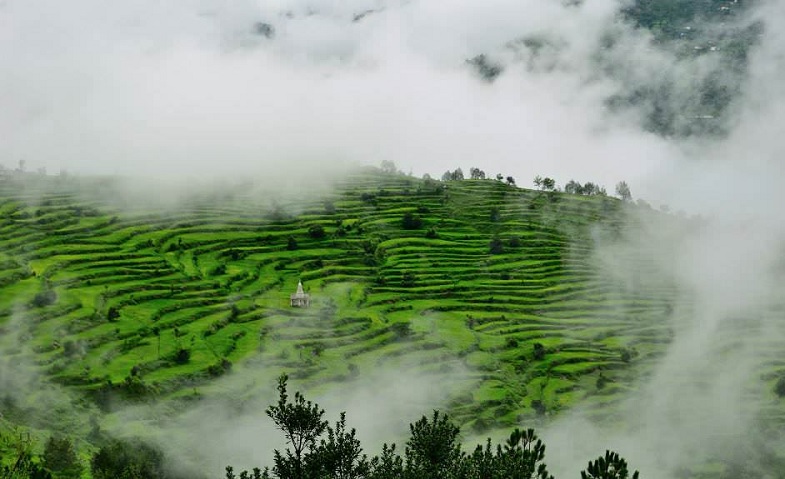 Ranikhet is a widely popular hill station for the view of the majestic Himalayas. This place is at an elevation of 6132 ft. above sea level.
Its elevation makes the climate here excellent. Here you can enjoy every season. During the summer, you will be able to beat the heat, and during the winter, you can enjoy snowfall.
This place is also home to a diverse range of flora and fauna which is its defining characteristic. Ranikhet is a gorgeous place with picturesque views.
There are numerous adventurous activities to do in this place, such as stargazing (best view of the Milky Way galaxy), paragliding, camping, trekking, golfing, and more.
Now let me introduce you to a beautiful residential project in Ranikhet that offers Himalayan view property.
Residential Township With A Himalayan View Property

Yes, you heard it right there is a residential township being built in Ranikhet. It is an elite-class township.
Ewen Realtors is a real estate company in Uttarakhand that is building this beautiful township in this vibrant location with top-notch amenities.
They have Himalayan view property which has an almost 180° view of the famous Himalayan peaks.
This township is called "Ewen Park" and has 3 distinct phases in three different locations with different price ranges.
| | | |
| --- | --- | --- |
| "The Ewen Park" Phases | Cost | View |
| Royal villas | ₹37 Lacs. | Himalayan view |
| Royal Avenue | ₹30 Lacs. | Himalayan view |
| Hill Village | ₹12 Lacs. | River and valley view |
These phases will be connected and will be furnished with extravagant amenities.
Come and explore this wondrous place nature and we have created for you and feel the beautiful life closely.
Welcome to "The Ewen Park", an address that makes nature its muse. Check it now before it's too late.
FAQs
Conclusion
All over India after the pandemic, people are mostly searching for Himalayan view properties or property in Uttarakhand.
However, Himachal restricts the purchase of land but in Uttarakhand, outsiders are welcome to buy land but on certain limitations.
However, you can look for Himalayan view properties in Ranikhet, Uttarakhand. A real estate company in Uttarakhand is developing a beautiful township there.