Ewen Realtors has seen transformations in people's lifestyles like work from home, online education, and so on since the global pandemic
All of a sudden whole world was locked inside their dwellings and this created an urge to adopt a new lifestyle, made evolutions in preferences, made us realize the importance of owning a home, the significance of a spacious home, etc.
Afterward, people started looking for a place away from crowded streets to prevent the spread of the global pandemic, a place with all luxury and a large home for more space and privacy.
Apart from this since the pandemic, Ewen Realtors has seen unique modifications in the choices of people who are willing to buy a home.
Furthermore, Ewen Realtors absorbed all the changes thoroughly and this gave birth to an extravagant idea of constructing an exquisite township "The Ewen Park" in subdued surroundings, away from the global pandemic in Queen's Meadow- Ranikhet.
Lavish Villas And Cottages In Ranikhet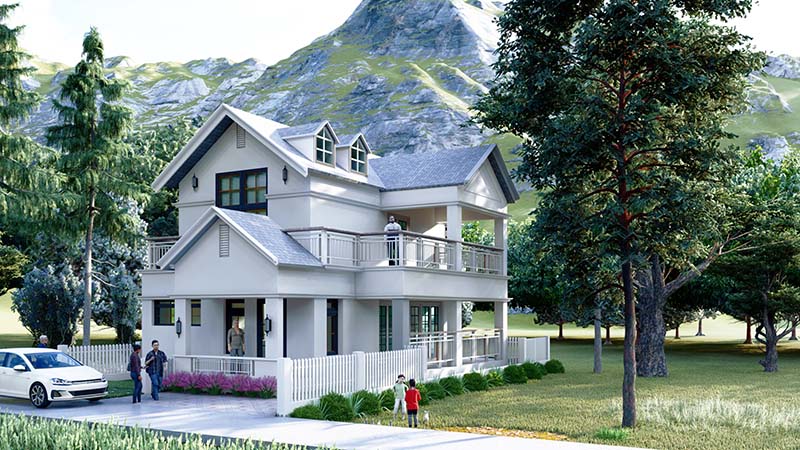 "The Ewen Park" is a ravishing township being built near Ranikhet for an elite class. This project consists of land for sale near Ranikhet for residential purposes where you can develop it according to your will or you can ask Ewen Realtors to do the same.
However, we would cherish to describe that our sample cottage in "The Ewen Park" consists of 3 bedrooms with washrooms, a dining hall with an indoor fire pit, a powder room, and an attic (clients can customize it according to their choice), space for one car parking, personal gardening, and place for bonfire or barbeque. 
The cottage has two balconies that show a clear panorama of the glorious Himalayas. Apart from this it has a modular kitchen and to increase the beauty of the cottage, it has a wall with an antique look where you can hang your medals, certificates, and so on.
Ewen Realtors are furnishing all the assistance which a person will require while developing or buying a home like Home loan service, Real estate consultant, Builders and developers service, Vastu consultant, Interior design service, and much more.
Likewise, they believe in and follow the principle of customer satisfaction and provide quality services within customers' budgets.
Know more about villas and cottages of the township.
Amenities Provided By Ewen Realtors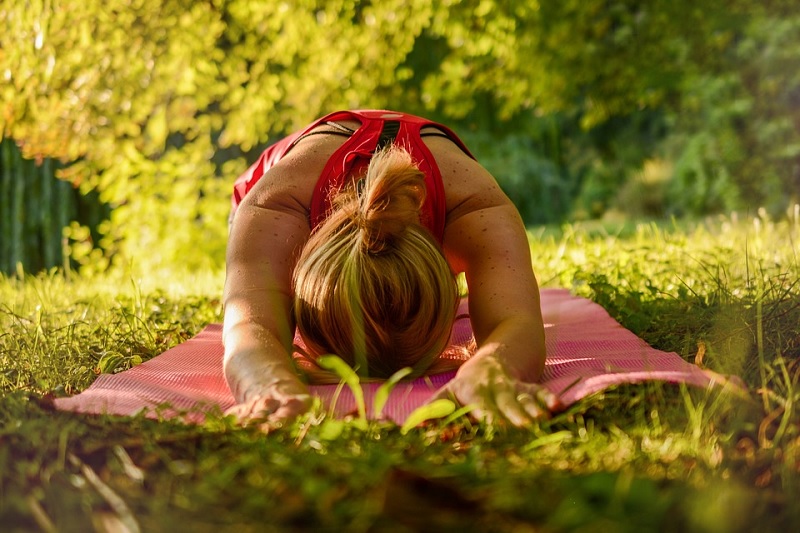 Ewen Realtors focus on all the indulgences one should enjoy while living in mountains. Although we understand the matter of every individual and choose to deliver world-class amenities varying from essential to elegant. 
Basically, Ewen Realtors are providing amenities like:
On-site maintenance.
Security like CCTV, guards, etc monitoring every activity 24/7.
Cafe and dining are available 24/7 with home delivery.
Gym, spa, yoga room, sports, etc.
24/7 supply of water and electricity
Wi-Fi and mobile network.
Common space.
Personal parking and for visitors as well.
UHF-based entry
Location of "The Ewen Park"
Surely now you were wondering where "The Ewen Park" is? Here is the location of our township.
Beauty Of Ranikhet- Ewen Realtors
Ranikhet is a prevalent hill station in Uttarakhand. It is popular for its natural beauty, clear sight of the Himalayas, tourist spots, and spiritual essence.
Ranikhet experiences delightful weather throughout the year and it is in the lap of nature surrounded by a dense forest of oak, deodar, and pine, and also has a wide range of fauna.
There are many tourist attractions like Chaubatia Garden, Upat Golf Garden, Bhul Dam, Rani Jheel, Ashiyana Park, Majkhali, Kumaon Regimental Museum, Ram Mandir, Haidakhan Temple, Mankameshwar temple, and so on.
Overall you can go for various activities in Ranikhet like paragliding, boating, trekking, fishing, golfing, and much more.
FAQs
Conclusion
Seeing the change in people's lifestyles and preferences and coping with their choices, Ewen Realtors presents "The Ewen Park".
It is a township built near Ranikhet in the calmest and most peaceful environment for elite class people. Ewen Realtors offers all the services which a person will need during the real estate journey.
They are also providing all the amenities in mountains to make your stay luxurious.