Uttarakhand was born on 9 November 2000 carved out from Uttar Pradesh as the 27th state of India spread over an area of 206539 sq. meters 86% is covered with mountains and the northern part is covered by the Himalayas.
Several pilgrimage centers especially Kedarnath, Badrinath, Gangotri, and Yamunotri are part of the Char Dham Yatra, which is considered a sacred pilgrimage. The state is also known as "Dev Bhoomi" which translates to "Land Of Gods" due to its religious significance.
Uttarakhand's culture is evidently famous as Pahari culture. The culture consists mostly of folk dance, music, and festivals. Also with its Himalayan beauty and ancient temples, this land becomes a living paradise.
Division of The State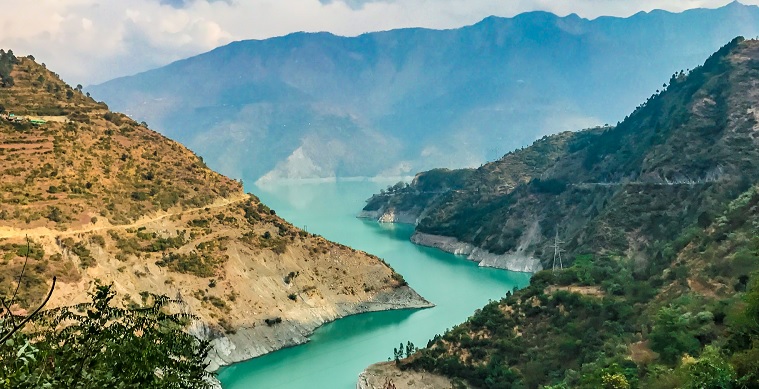 "Dev Bhoomi "has two regions Garhwal and Kumaon. Let's know more about them.
Garhwali Culture
In Garhwal, people mainly speak Garhwali but it has many lingoes like Marchi, Sailani, Jalani, and Jaunsari. In this region, you can find people of different ethnic groups and castes mainly Rajput, Aryans, Brahmins, and so on.
Some main districts of Garwal are Dehradun, Haridwar, Tehri Garhwal, Uttarkashi, Chamoli, etc.
Kumaoni Culture
In the Kumaon region, there are 13 dialects of languages that are popular as the central languages of the Pahari culture.
The folk literature of Kumaon comprises myths, heroes, heroines, bravery, Gods, Goddesses, and characterizations from the Ramayana and Mahabharata.
Some main districts of Kumaon are Almora, Nainital, Bageshwar, Champawat, Pithoragarh, etc.
Traditions of Uttarakhand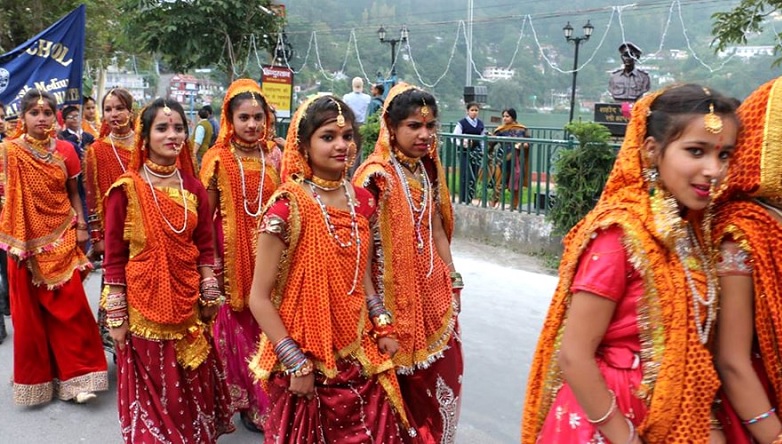 Now let's dive into the traditional customs of Pahari culture. Let's learn about what are the traditional festivals, dresses, food, and so on of the state.
Festivals Of Uttarakhand
Pahari's are so enthusiastic when it comes to celebrating festivals. They welcome all the festivals with love and happiness and celebrated them with great joy.
Some prominent festivals of Uttarakhand are Harela, Basant Panchami, Jageshwar Fair, Nanda Devi fair, Kumoani Holi, Uttarayani Mela, and so on.
Language spoken
Popular local languages in Uttarakhand are Hindi, Garhwali, Kumaoni, Jaunsari, and Bhotiya.
Cusine of Uttarakhand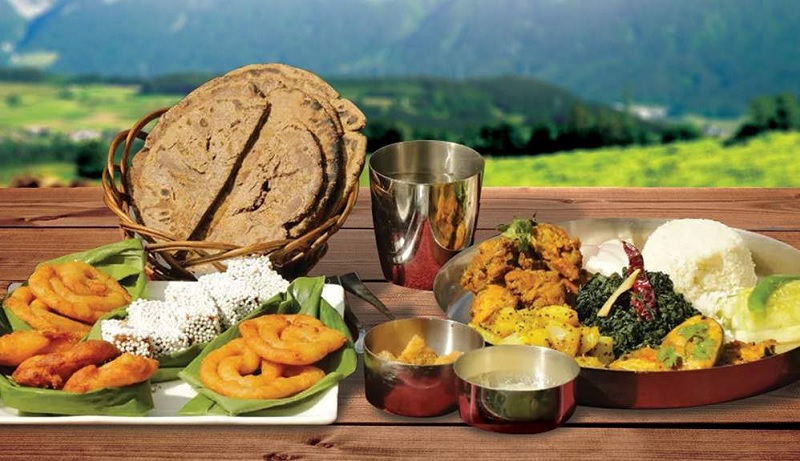 The food of the state is widely popular in India. The key ingredient of Pahari cuisine is wheat. Some famous and mouth-watering dishes include:
Urad dal pakode, Phaanu, Bhat ki chudkhani, Chainsoo, Bhang ki chutney, Aalu ki jhol, Singodi, Jhagora ki kheer, Gaut ki daal, Jholi, Aalu Gutke, etc.
Traditional dresses
The traditional dress of Uttarakhand is very different and very beautiful. There are slight modifications in the attire of the Kumoni and Garhwal regions.
Dress of women
In the state women mostly wear a long skirt known as a Ghagra. It is a beautifully colorful Choli, with an Indian blouse, and an Orni, which covers the head normally tied around the waist tightly both Garhwali and Kumaoni women wear this style.
Pichora is a red and holy golden head covering that the bride uses during weddings in Kumaoni culture.
The "Nath" is a long necklace of gold, red, and white beads that Kumaoni women and Garhwali women wear to celebrate marriage. Women in Garhwali wear a necklace similar to today's choker; it's popular as the "Gul band'.
Dress of men
Men here wear Kurtas and Pajamas, and a Koti sits on top of the kurta. Koti is a wool coat made in Garhwal in order to ward off the cold winds.
Dance and music
People here celebrate everything with dance and music. It is a major part of Uttarakhand culture and tradition.
Famous folk songs are Basanti, Mangal, Jaguars, Chhura, Khudeb, Bajuband, etc.
Famous folk dances are Langvir, Pandav Nitrya, Chanchari, Ramola, Tribal folk dance, etc.
Want To Relocate To Uttarakhand?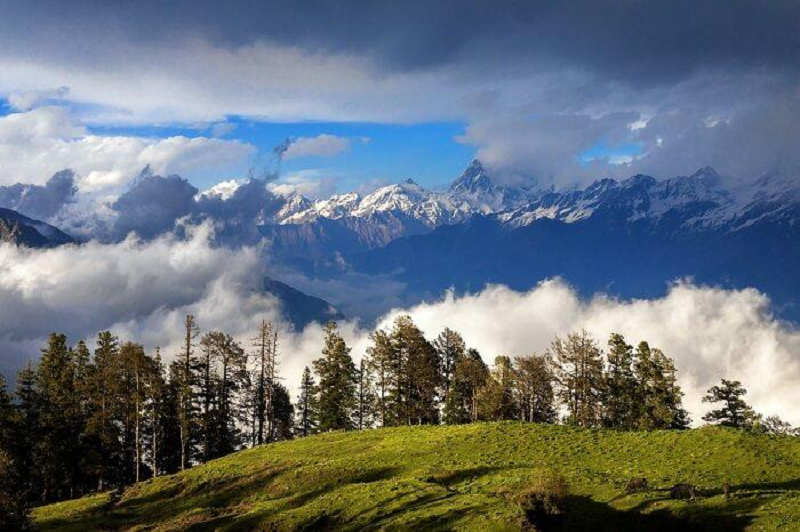 The beauty of the state is because of the Pahari culture, different customs, traditions, ethics groups, languages, and the simplicity of people.
Uttarakhand is a perfect place to learn a different language and experience rich culture. People from all over the country are settling down here.
If you are planning to relocate to Uttarakhand so we have an unmissable opportunity for you to shift toward this luxury destination.
Ewen Realtors is a real estate company in Uttarakhand that is building up a township in Queen's Meadow – Ranikhet.
They are working on a grand project to provide you with the best form of living where you can witness the rich culture of Uttarakhand and a chance to live in mountains.
The state has 46 hill stations and Ranikhet is one of the most beautiful hill stations also famous as Queen's Meadow.
The place is popular for clear vistas of the majestic Himalayas, delightful weather, calm and peaceful environment, breathtaking views, tourism, and adventures spots.
Know more about the elite class township "The Ewen Park"
FAQs
Conclusion
Uttarakhand is the northern state of India born on 9 November 2000. The place is popular as the Land of Gods due to its many pilgrimage centers and temples.
The state is very rich in culture and the Pahari culture is famous in India. People admire Pahari culture. The state has two regions Kumaoni and Garhwal.
The people of Uttarakhand are very simple and celebrate festivals with happiness. Uttarakhand has its own folk dance and music and traditional dress as well.
Ewen Realtors has land for sale in Uttarakhand. They are building a township in Ranikhet Uttarakhand.