Are you looking for the best land to buy in Uttarakhand in 2024? If yes then you are right place.
Uttarakhand, the state in the Himalayas also referred to as "Devbhumi" or the "Land of the Gods," is known for its breathtaking natural beauty, tranquil landscapes, and rich cultural legacy.
For a number of years, this charming state has been a hidden gem for real estate investment. The area still has some of the greatest land-buying prospects in 2023.
Uttarakhand offers something to offer everyone, be it an investor wanting great returns or someone searching for a peaceful location to build their dream house.
We'll look at a few of Uttarakhand's best real estate prospects in this blog for 2023.
Top Locations to Buy Land in Uttarakhand in 2024
If you are looking for land to buy in Uttarakhand in the most scenic place then we have the best location for you where you can make the best real estate investment in 2024.
Ranikhet, Uttarakhand – Peaceful Living Amidst Nature
Ranikhet, a picturesque town located in the Kumaon region of Uttarakhand, India, is known for its serene landscapes, lush greenery, and charming ambience.
So, if you're considering investing in land in Ranikhet, you're in for a treat. This region offers a unique blend of natural beauty and tranquil living, making it a desirable destination for real estate investment. 
Here, we'll explore some of the prime areas and considerations for buying the best land in Ranikhet.
Majkhali – A Growing Real Estate Hub in Uttarakhand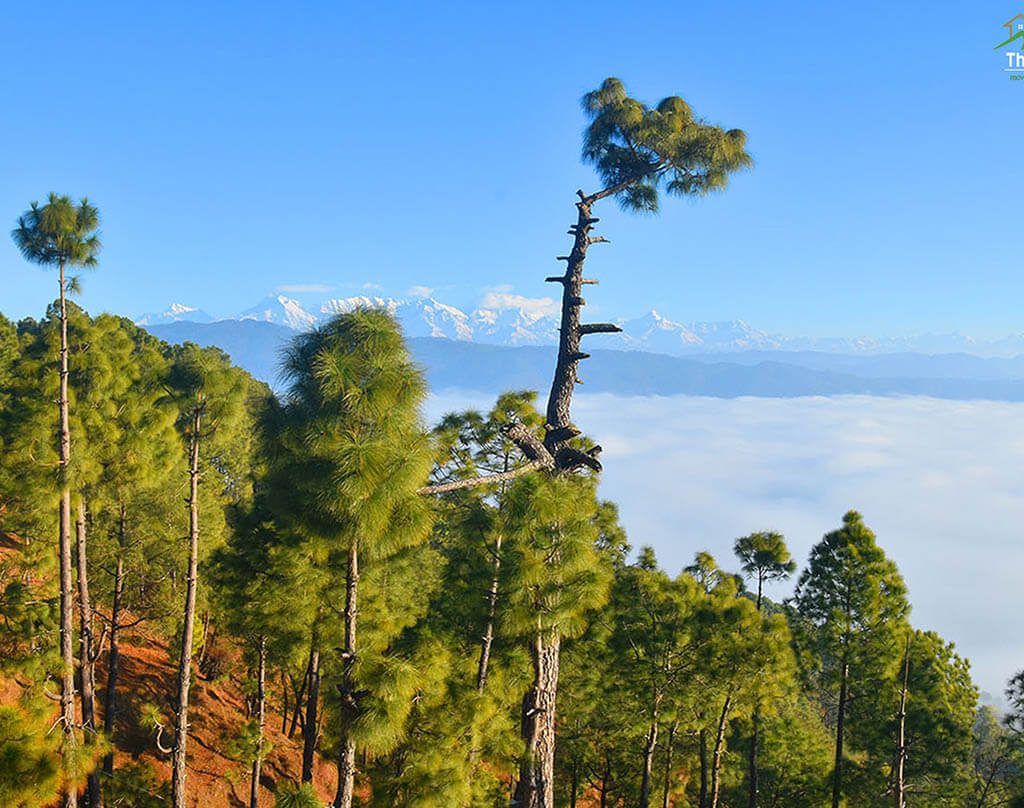 Majkhali, a serene and less crowded area in Ranikhet, is an excellent choice for those seeking peace and tranquillity. 
The lush forests and hilly terrain make it a preferred location for those wanting to connect with nature.
Land in Majkhali offers the opportunity to build eco-friendly homes, cottages, or resorts, where residents and guests can enjoy the beauty and serenity of the surrounding environment.
If you're looking for a slower pace of life and a connection with nature, Majkhali is a compelling option.
Tarikhet – A Tranquil Haven for Investment
Tarikhet is another area in Ranikhet that's gaining attention in the real estate market. Its proximity to Ranikhet town and emerging infrastructure developments make it a promising investment destination.
Land in Tarikhet offers a blend of convenience and scenic beauty. also, the area is becoming increasingly popular for vacation homes, making it a potential choice for those seeking rental income.
Dwarsu – Himalayan Beauty in Uttarakhand
Dwarsu is famous for its panoramic views of the Himalayan peaks and its proximity to the town centre.
However, land in this area often offers a combination of stunning vistas and accessibility to local amenities. If your ideal property includes breathtaking sunrise and sunset views over the mountains, Dwarsu is worth exploring.
Almora Road – Scenic Gradeure and Accessibility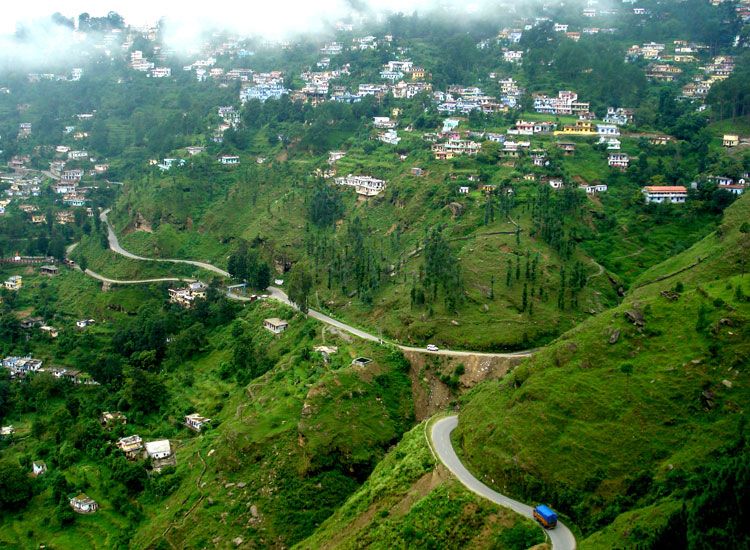 The Almora Road area in Ranikhet is a prime location for real estate investment. It offers a perfect blend of breathtaking views and accessibility to key amenities.
Land along this road often boasts panoramic views of the Himalayas, making it an ideal choice for building a vacation home or a serene retirement retreat.
Additionally, Almora Road provides easy access to the town centre, ensuring you're never too far from essential services and recreational options.
Kuwali – A Paradise in Uttarakhand
Nestled within the breathtaking beauty of Ranikhet, Kuwali emerges as a hidden gem for land investment seekers in Uttarakhand.
The town boasts mesmerizing beauty adorned with dense flora and fauna, offering a picturesque view of the Kosi River.
Moreover, the real estate landscape in Kuwali presents an exciting opportunity for investors. The growing interest in eco-friendly living and the rising demand for properties that embrace nature's beauty positions Kuwali as a prime location for land investment. 
The potential for development while preserving the town's natural splendour makes it an attractive choice for those seeking long-term returns on investment.
The Ewen Park – Best Land to Invest in Uttarakhand in 2024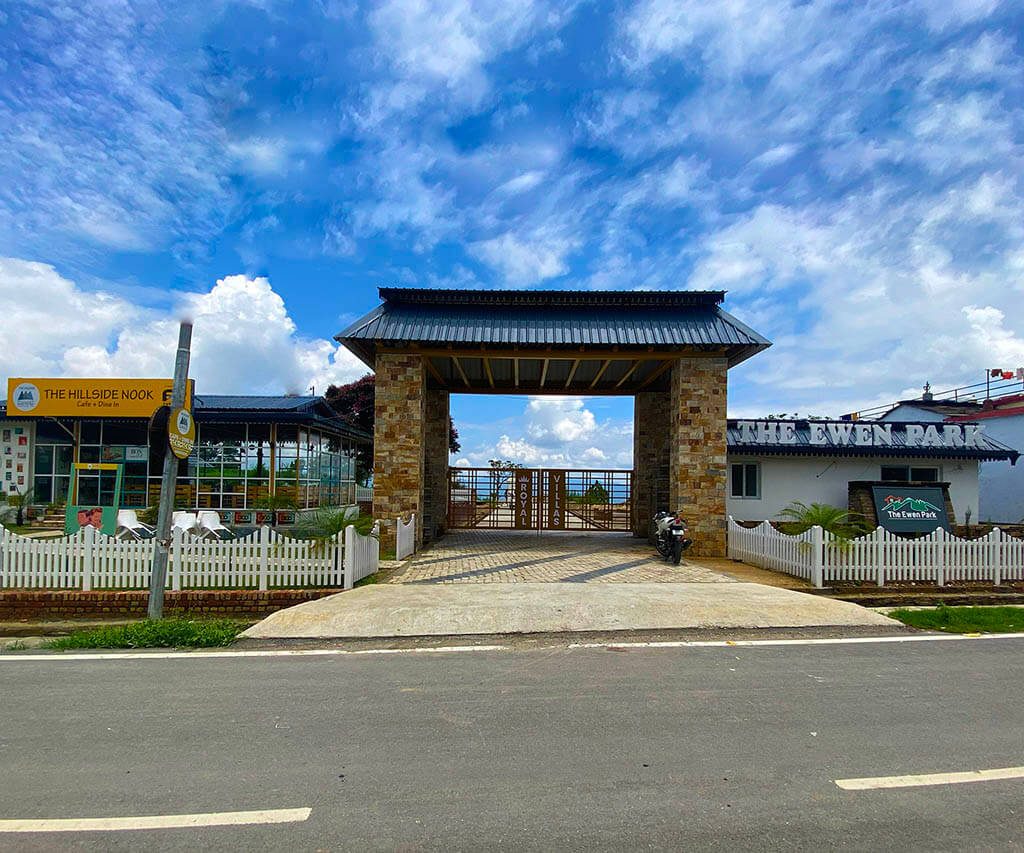 "The Ewen Park" is a luxurious township in the lap of Uttarakhand. This township is being built in Ranikhet is the best land to invest in Uttarakhand in 2024. 
It has different phases in different areas of Ranikhet ranging from Baburkhola, Dwarsu, Kuwali and so on offering luxurious villas, cottages and plots. 
Also, "The Ewen Park" has all the amenities from basic to luxurious like 24/7 electricity, water, personal parking, a gym, a park, a golf ground and much more to make your stay more comfortable.
Conclusion
Uttarakhand offers a diverse range of real estate opportunities in 2024, catering to various preferences and investment goals.
With the right investment, you can not only enjoy the beauty of Uttarakhand but also benefit from the growing demand for properties in this picturesque state.
So, invest wisely, and you could find your own piece of paradise in Uttarakhand, making 2024 a year of dreams realized and investments secured in the lap of the Himalayas.
You may also like to read: The Best Place To Buy Land In Uttarakhand For Delhi People