Looking for the best place to live in Uttarakhand? But you can't decide where to live, which is the best place to live in Uttarakhand, etc.
We all have myths that you cannot buy land in Uttarakhand but that is not true. Uttarakhand has some rules and regulations regarding the purchase of land.
Let us clear all your doubts regarding all the myths and confusion if you want to relocate to Uttarakhand or looking for a place to live in Uttarakhand.
But first, let me give you a brief introduction to Uttarakhand.
Uttarakhand as we all know is famous as "Dev Bhoomi" which means "Land Of Gods" due to the significant holy Hindu pilgrimage situated here.
It also consists of almost 46 hill stations and Uttarakhand is divided into two parts, I hope you all are familiar with the Kumaon region and Garwhal region.
The confusion of choosing the right place to live in Uttarakhand, where to invest for a better return, or buying a vacation home is a crucial decision to make.
You are looking for the best places to live in Uttarakhand and in this article, we are going to tell you about it so that you can make the right decision.
Best Place To Live In Uttarakhand
We want you to have the best experience while living in Uttarakhand. So after detailed research, we have brought a list of the 5 best places to live in Uttarakhand.
So let's check it out:
Ranikhet- the best place to live in Uttarakhand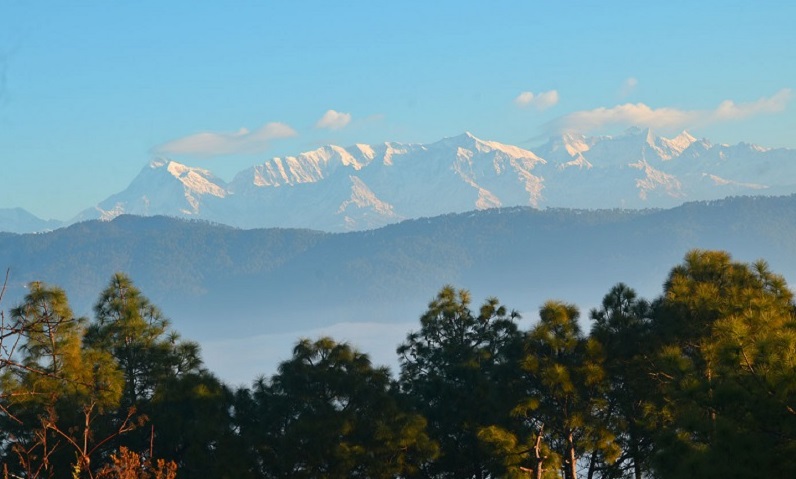 Ranikhet is a popular hill station and a cantonment town at an elevation of 6132 ft. (1869 meters) above sea level.
The height of this location makes it delightful to live in. You can enjoy every season like you can beat the scorching heat of summers and enjoy snowfall in winters.
This place is famous for its clear view of the Himalayan ranges like Nanda Devi, Trishul Complex, Nanda Devi Massif, etc.
Ranikhet is ideal for living a peaceful life as it has the most serene environment, and delightful weather, and also the most breathtaking views.
Haldwani- an ideal destination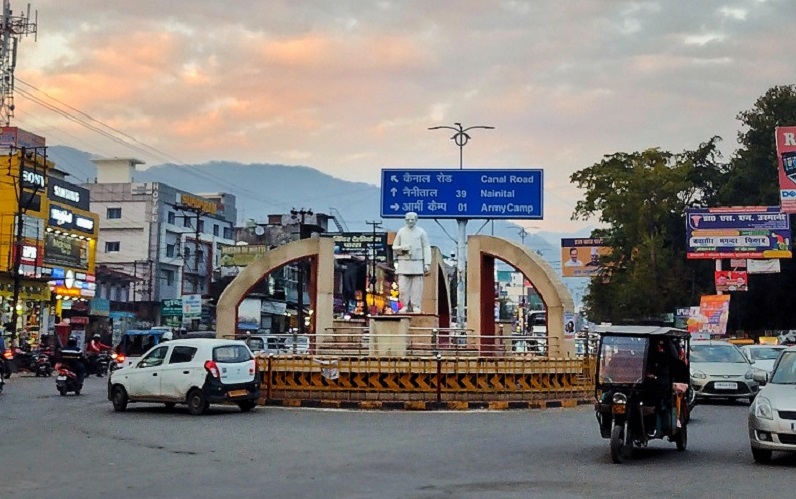 The largest market and third most popular city in the Indian state of Uttarakhand is Haldwani, it is also the largest city in the Kumaon region.
This is why it is known as Uttarakhand's financial capital. It is one of the fastest developing cities in Uttarakhand.
Haldwani is one of the most scenic towns in the state and is best for people to live who want to live in Porsche city.
Dehradun- experience the best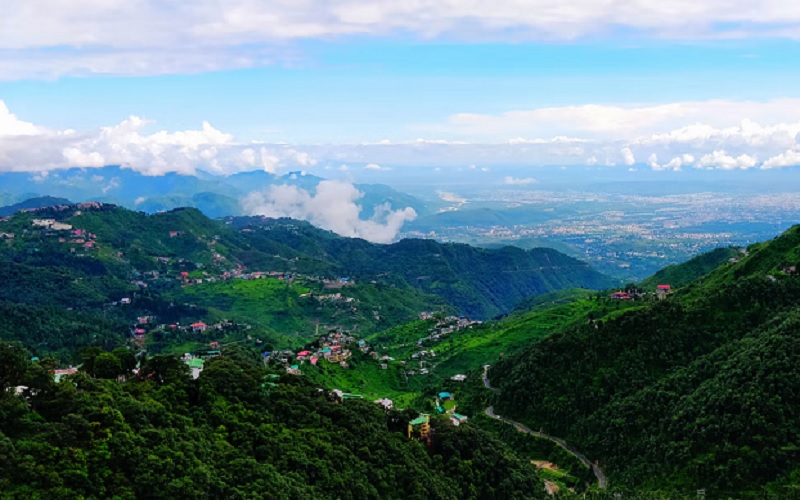 In India's state of Uttarakhand, Dehradun is the most populous and largest city. Dehradun lies at the foothills of the Himalayas in the Doon Valley.
Furthermore, the city possesses a picturesque landscape and milder climate and is a gateway to the surrounding areas.
Even more, Dehradun is a Himalayan tourist destination, it is near Mussoorie, Dhanaulti, Chakrata, New Tehri Uttarkashi, Harsil, Chopta-Tungnath, Auli, etc.
It is also near famous hiking destinations like the Valley of Flowers at Dodital, Dayara Bugyal, Hemkunt Sahib, and so on for camping and panoramic views of the Himalayas.
Basmati rice and bakery products are also popular in Dehradun. However, the city offers luxurious living and comfort.
Mussoorie- Queen hills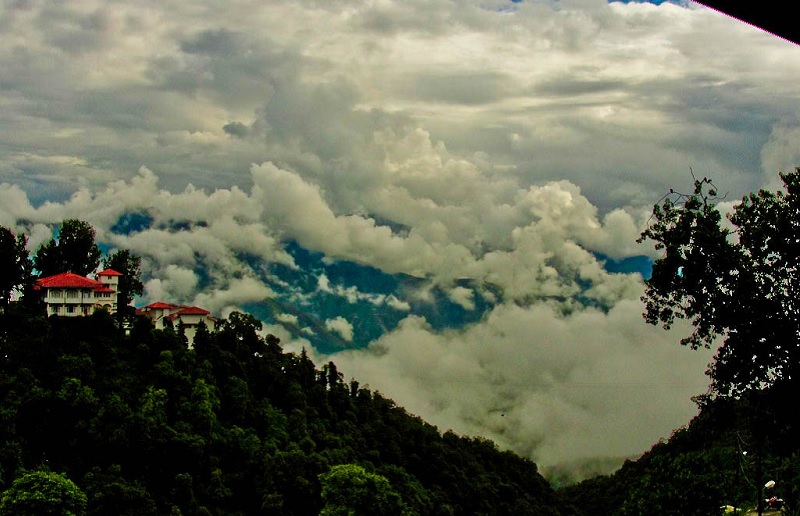 A hill station, Mussoorie is in the Uttarakhand state of India's Dehradun district. The hill station is in the foothills of the Garhwal Himalayan range.
In terms of distance, Mussoorie lies 35 kilometers from Dehradun and 290 kilometers from the capital New Delhi.
Mussoorie is at an average altitude of 2,005 meters (6,578 ft). It experiences an amazing climate and also heavy snowfall in winters. Moreover, it is popularly famous as The Queen of the Hills.
Nainital- lake city of Uttarakhand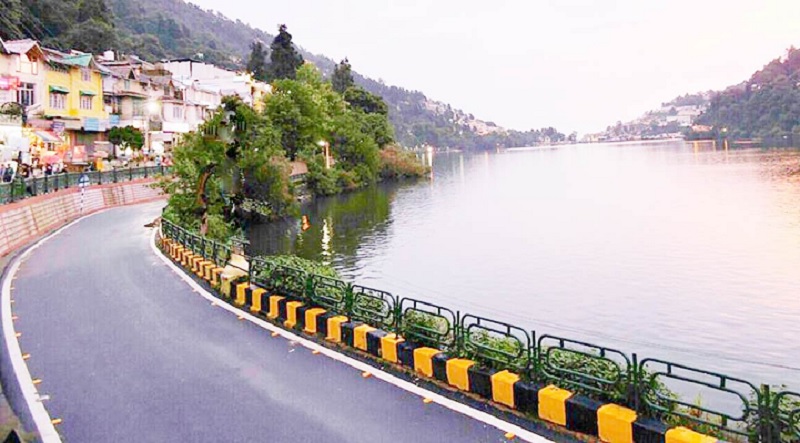 Nainital is a town and famous hill station in the Nainital district of Uttarakhand, India. It is the judicial capital of Uttarakhand.
Likewise, the town of Nainital is in the Kumaon foothills of the outer Himalayas at an altitude of 1,938 meters (6,358 ft) above sea level.
Moreover, the hill station is famous for its picturesque views of the vast plain to the south and the tangle of ridges to the north, bound by the great snowy range that forms the central spine of the Himalayas.
You can also find some good eminent schools in Nanital like Sherwood College, All Saints' College, GD Goenka International, Oakwood School, etc.
Residential Project Is One Of The Best Place To Live In Uttarakhand
Since covid, many people relocated to the mountains and worked from there. As covid has shaken up the roots of the world and changed our lifestyle.
At this instant people are picking and exploring the best place to live in Uttarakhand, and I would like to tell you about a residential project.
This residential project is one of the best places to live in Uttarakhand with an alluring beauty and many breathtaking views.
Presenting "The Ewen Park" a residential project in Ranikhet, Uttarakhand by Ewen Realtors (an emerging real estate company in Uttarakhand).
They are building up an amazing township with all the top-notch amenities. They have three phases in three different locations in Ranikhet Uttarakhand.
All the phases will get connected and will be furnished with extravagant amenities like a clubhouse, gym, spa, 24/7 cafeteria, water and power supply, and much more.
Know more about our project "The Ewen Park".
FAQs
Conclusion
Trying to find the best place to live in Uttarakhand? The problem is that you cannot decide where you are going to live, which area in Uttarakhand is the best, etc.
We have done detailed research and brought the top 5 places to live in Uttarakhand which also guarantees a high return.
Living in Uttarakhand should be a great experience. Thus, we have come up with a list of the 5 best places to live in Uttarakhand based on our extensive research.
Ranikhet
Haldwani
Nainital
Dehradun
Mussoorie