Ewen Realtors' main objective is to provide the most satisfactory quality goods and services with consumer satisfaction. The brand provides all high-end services at a reasonable cost.
The corporate decides to get to know its clients on a personal level and accompany them through the entire home-buying process.
You're probably wondering who Ewen Realtors is and what they're up to?
Who Is Ewen Realtors?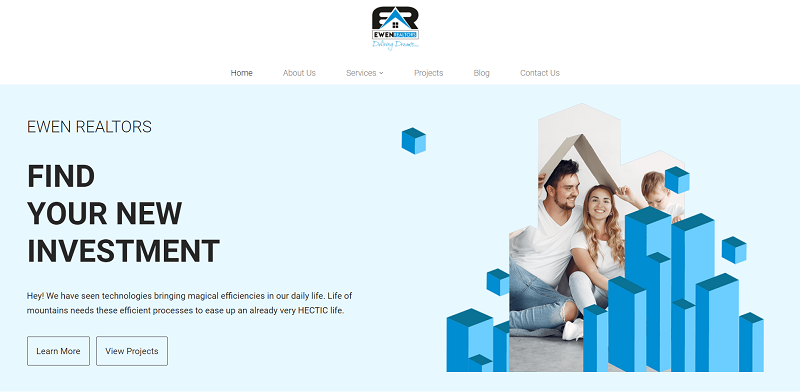 Ewen Realtors is an emerging real estate company that provides a full range of real estate services. Its corporate headquarters are in Kathgodam, Uttarakhand.
Under the project name "The Ewen Park," they are establishing an elite-class township near the famous hill station of Uttarakhand Ranikhet. 
Therefore, the project is being built near Ranikhet with a breathtaking view of "The Himalayas." The project has three phases with three different locations.
The Ewen Park project comprises villas, cottages, and studio villas for residential as well as commercial purposes. The project has a quiet and peaceful environment with an amazing view of the Himalayas.
7 Amenities That Make Ewen Realtors Remarkable
Mountain does not have all the facilities that are provided in the cities or plain areas. But by keeping in mind all these types of difficulties and issues, the company is building a high-end township in Ranikhet that has all the necessary amenities.
They are providing amenities that are beyond your anticipation in the same way you get in the cities like 24/7 electricity and water supply, mobile networks, bike lanes, and much more that we are going to discuss below in this article.
Here are some amenities mentioned below that make the corporate remarkable.
Modern Infrastructure – Ewen Realtors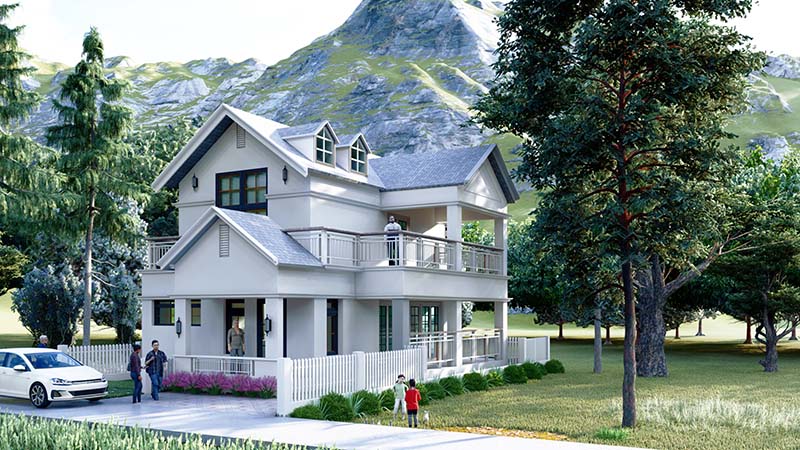 Ewen Realtors is providing villas and cottages which include a modular kitchen, semi-wooden floors, a balcony with a magnificent view of "The Himalayas", a place for terrace gardening, a firepit, and much more. 
24/7 Electricity and Water Supply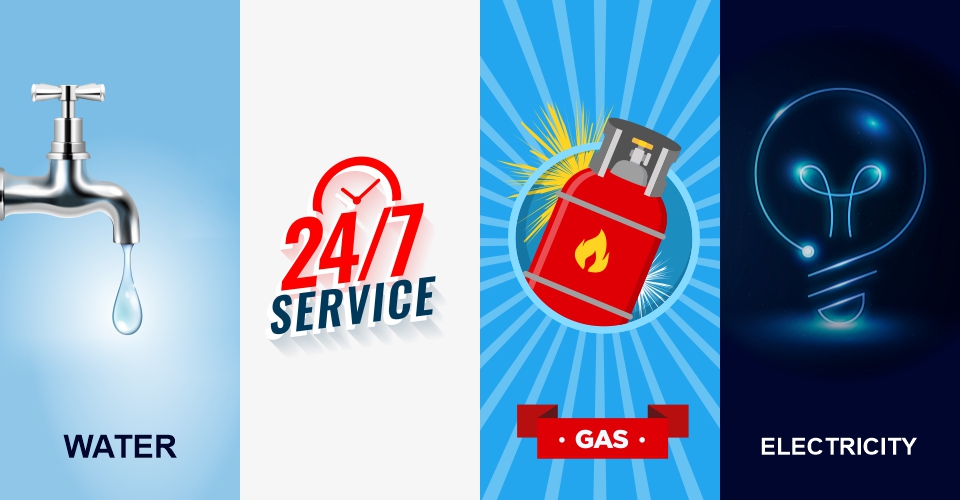 24/7 water and electricity Supply
The major issue which arises in mountains is the supply of electricity and water. But the corporate got that cover. For that reason, they are providing water, and electricity 24/7. They also have a power backup facility. 
Wi-fi And Mobile Network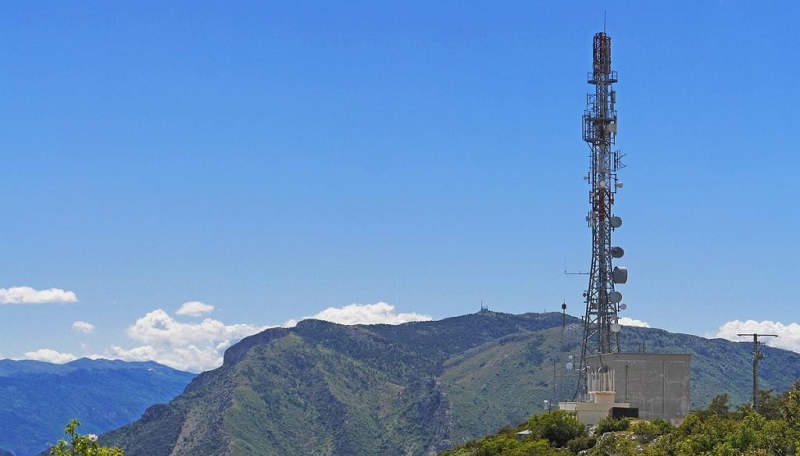 Mountains are generally at high altitudes or have dense greenery covering your home, and the weather in mountains can't always be foreseen, which can cause serious network issues.
In this digital world where mobile has become the life cell for humans, the corporate got this issue covered as well. They assure a full mobile network to make your life easier and also offer a Wi-fi facility so that you don't miss anything going on.
Security by Ewen Realtors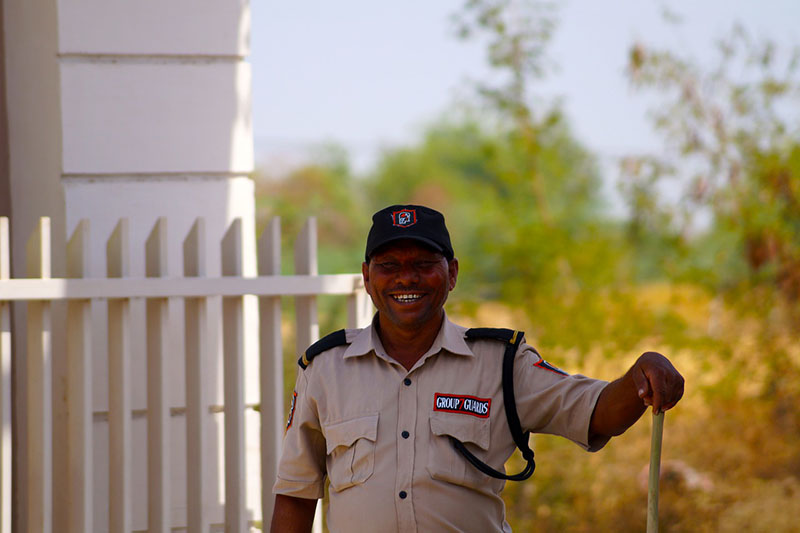 The corporate provides on-site maintenance as well as security features such as CCTV, UHF-based Entry, and Security Guards. They also take full responsibility for society's security.
Sports And Yoga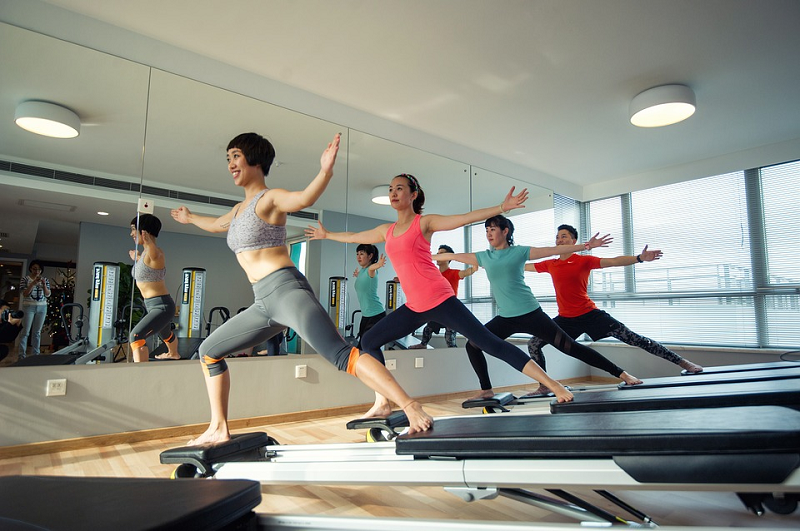 We want you to spend your time in healthy activities in the most pleasant weather. So we decided to add some sports and yoga activities.
We provide indoor and outdoor sports as well as yoga facilities so that you can take care of your health and can connect with your family members with activities.
Eco-Friendly System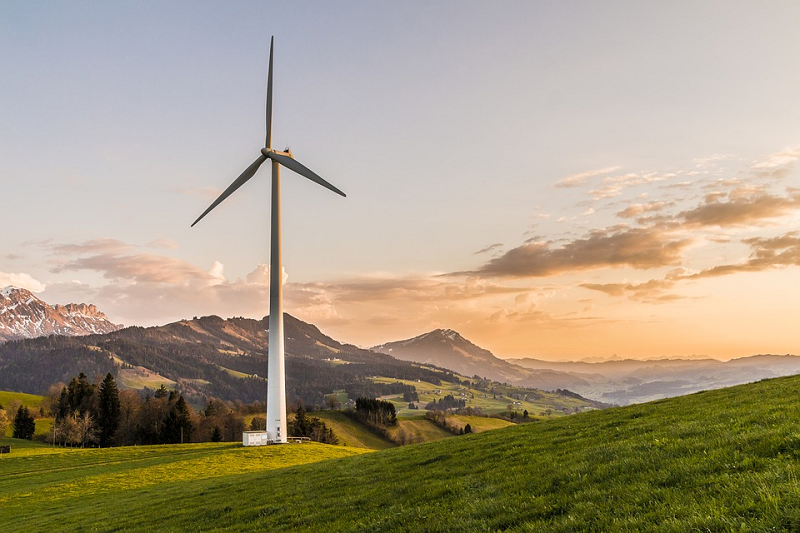 One of the most beautiful gifts we can give to our mother earth is sustainable development which takes care of her health too.
By providing solar energy technology and rainwater harvesting facilities, we try to give our best to keep our planet healthy.
Parking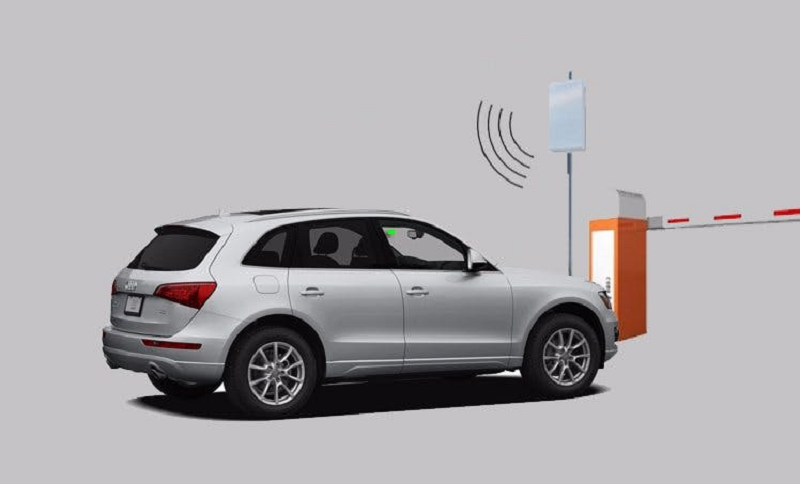 We understand your car is part of your family and we take care of it. All the cottages and villas will have their parking facility. 
We also offer a UHF-based entry, known as an intelligent entry. The best thing about UHF-based entry is that it brings the next level of security to the township.
FAQ's
Conclusion
Ewen Realtors is a real estate firm that offers a comprehensive range of services.
The corporation is working on a project "The Ewen Park" which is in progress in Baburkhola village near Ranikhet.
They are providing all the high-class amenities to make your life easy while living in a mountain with the most pleasant weather and with a glorious view of "The Himalayas"
The aim of the corporate is to provide world-class services in the Mountains that make us special and unique.