To satisfy your soul, spend a perfect and magical weekend in Ranikhet. The place has a serene environment, a delightful climate, and breathtaking views.
Ranikhet is one of the beautiful hill stations and also has many tourist attractions and offers multiple activities and much more.
From our hectic life schedule, we want to spend our weekend perfectly. We all once dream to go on adventurous activities to create the best memories of our life.
Things To Do In Ranikhet on weekend
How can you spend a weekend in Ranikhet and have a lot of fun?
Well, Ranikhet, as we all know, is ensconced by the influences of nature and is well famous for its beautiful beauty. We can participate in a variety of activities to spend a perfect weekend in Ranikhet such as:
the most preferred activity in Ranikhet – Paragliding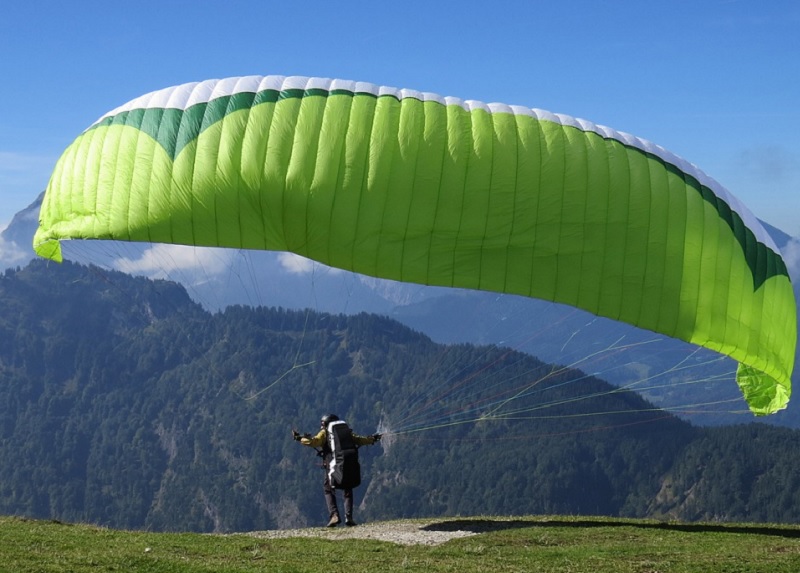 Undoubtedly one of the most adventurous sports paragliding is done in the Goluchina area with beautiful snowcapped mountains, greenery, and weather that make the fly perfect.
Star Gazing For an amazing weekend in Ranikhet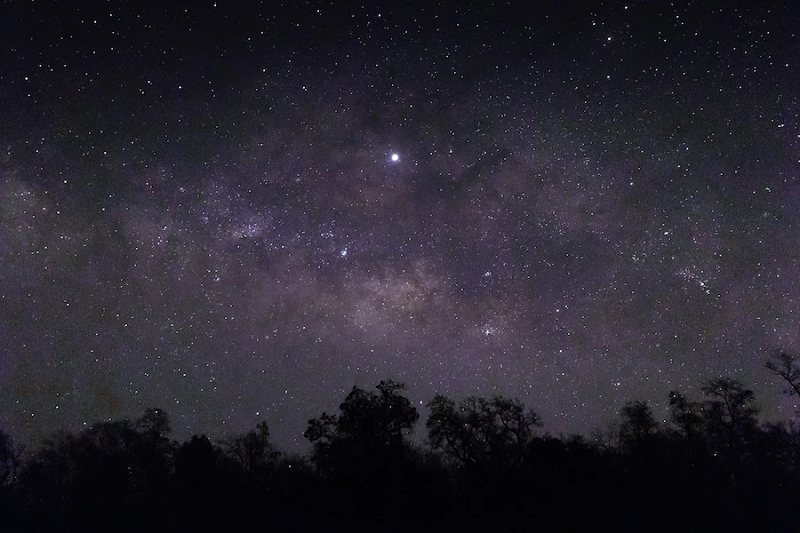 You will feel a beautiful connection with nature while stargazing. So, Nature's best show is calling you to take a glimpse of the sky filled with stars making your soul alive.
You can enjoy the best of nature and can heal your soul while stargazing the milky way galaxy in Ranikhet.
Trekking – the goal of every nature enthusiast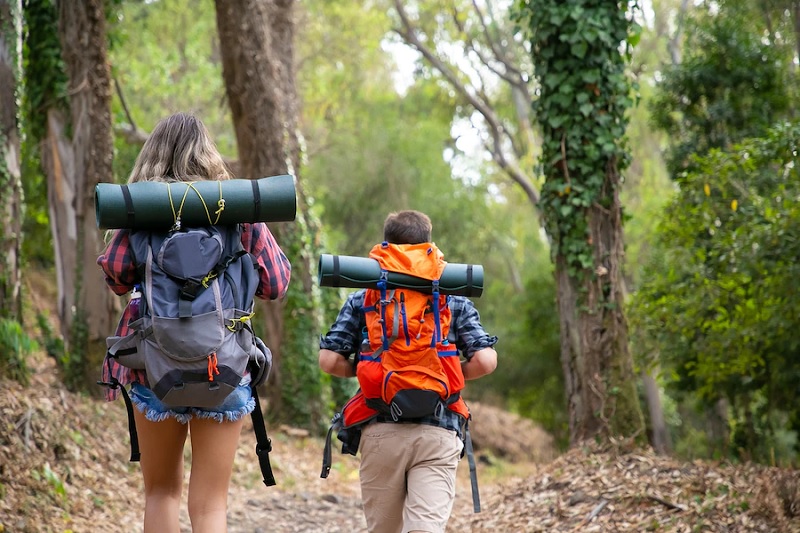 Lush green valley, rampant forest, snow-capped Himalayan vista, and serene environment what else does a nature enthusiast want?
Therefore, the trail for trekking with all the features mentioned above can be experienced in Ranikhet.
Golfing – a high-class hobby
The golf course is widely popular in Asia as it is one of the highest 9-hole golf courses in Asia. Indian Army takes care of the golf course.
However, It is immaculately maintained and offers breathtaking views of the Himalayas. Therefore, you can go golfing on the famous golf course.
Majkhali – the most beautiful picnic spot
It is famous for the Goddess Kali Temple, and the clear scenery of the Himalayan ranges. There's a beautiful place Baburkhola 5 kilometers from Majkhali.
Therefore, it is a favorite picnic spot for tourists, has many breathtaking vistas, the most serene and tranquil environment, has a wide range of flora and fauna, and much more.
Although in this beautiful place, Ewen Realtors is building elite-class luxurious townships and is providing all the amenities to make your stay worth it.
Nanda Devi Fair – biggest fair in Uttarakhand
The prime attraction of Ranikhet is the fair to praise Goddess Nanda Devi, as a matter of fact, this fair is believed to bring wealth and fortune to the people of Kumaon.
Seek Spiritual Essence In Ranikhet
Uttarakhand is widely popular for its spiritual essence because of the presence of numerous temples. If a person wants to purify their soul can come to Ranikhet.
Undoubtedly, there are well-known Temples like Haidakhan Temple, Ram Mandir, Mankameshwar Temple, Katarmal Sun Temple, Nanda Devi Temple, etc.
Get A Patriotic Feeling
Kumaon Regimental Center Museum has a wide collection of war artifacts like flags captured from the enemy, weapons, and LTTE boats.
The Museum is very well upheld by the Kumaon Regiment and they also deliver an Army directory who will assist you comprehend the yore and the heroics of the Regiment.
Relish Lush Green Surroundings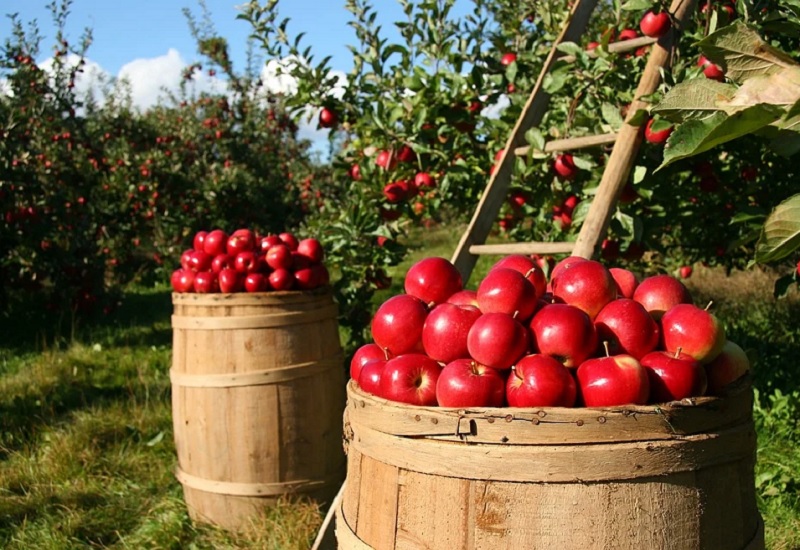 Chaubatia Garden is famous for apple orchids and other plantations of juicy fruits like apricots, plums, peaches, chestnuts, etc.
It is a stunning leafy green valley and shows a precise panorama of the glorious Himalayan ranges and also the view of Gandhi Kuti.
Best Time To Visit Ranikhet
Ranikhet, which is 6135 feet above sea level, has pleasant weather. The climate remains pleasant throughout the year.
To enjoy cool weather in summer, lush green surroundings in the rainy season, and witness snowfall in winters one enjoy every season in Queen's Meadow.
Learn more about Ranikhet, Uttarakhand
Hill Stations To Visit Within 100-200 Km From Ranikhet
There are some very famous other hill stations within 100-200 km.
Nainital 57 Km
Majkhali: 12 Km
Dwarahat: 32 Km
Almora: 48 Km
Bhowali: 47 Km
Mukteshwar: 83 Km
Kausani: 59 Km
Bhimtal: 58 Km
Berinag: 135 Km
Bageshwar: 82 Km
Major Cities From Ranikhet
We have a list of some major cities which are within 100 Kilometers.
Almora: 48 Km
Nainital: 57 Km
Haldwani: 86 Km
Ramnagar: 95 Km
Bageshwar: 82 Km
FAQs
Conclusion
Ranikhet is a gorgeous place with a tranquil environment and has many tourist attractions. To spend an amazing weekend one can visit here for different activities.
One can go for paragliding, trekking, boating, fishing, golfing in the beauty of the Ranikhet. Apart from this, most importantly Ranikhet has many hill stations connected within 100-200 kilometers like Nainital, Bhowali, Bhimtal, Almora, Majkhali, Bageshwar, and so on.