Investing in Ranikhet is like investing in heaven as it is one of the beautiful hill stations of Uttarakhand. This destination is located in the district Almora in Uttarakhand.
Also, it is one of Uttarakhand's most popular tourist destinations, boasting some of the best beautiful sceneries and stunning nature. It can be termed a dreamland. 
Furthermore, it is well-known for its views of Himalayan ranges like Nanda Devi Peak, Trishul Complex, Nanda Massif, trekking trails, mountain climbs, golf course, orchards, museum, and famous temples.
So the place is ideal for those in need of psychological purification and has everything to calm a city dweller's nerves.
Why Are India's Elite Investing In Ranikhet?
Therefore, investing in real estate is a prominent commitment. It can also be a life-changing decision. The elite class of India is investing in Ranikhet due to following reasons: 
Nature's Hub – prominent feature of investing in Ranikhet
Ranikhet is popular for its immense beauty of nature. It has a diverse range of vegetation and dense forest inhabited by oak, deodar, pine, etc.
Whereas it also consists of multifarious wildlife like Sambhar, Himalayan Langur, Monkey, Leopard, Himalayan Bear, etc.
Also, the place showcases multiple gorgeous and breathtaking sights of the Himalayas, a delightful view of dusk and dawn, and a night view of the city Almora sparkling.
Away From Hustle And Bustle
Hectic schedules, pollution, honkings, traffic jams, and scorching heat have made our life miserable. Cities are filled with chaos, hustle and bustle, and never-ending races. 
Undoubtedly, one can spend their time in the mountains they have the calmest and most peaceful environment, pleasant weather to cheer you up.
Healthy Lifestyle
Shortly, Mountains have a low pollution index, low population, and less crowded streets which promote a healthy lifestyle and enhance our physical as well as psychological health.  
Low Pollution
Comparatively, hills have less pollution than cities. Mountains and hills have fewer vehicles, and factories which cause pollution. 
The Best opportunity for investing in Ranikhet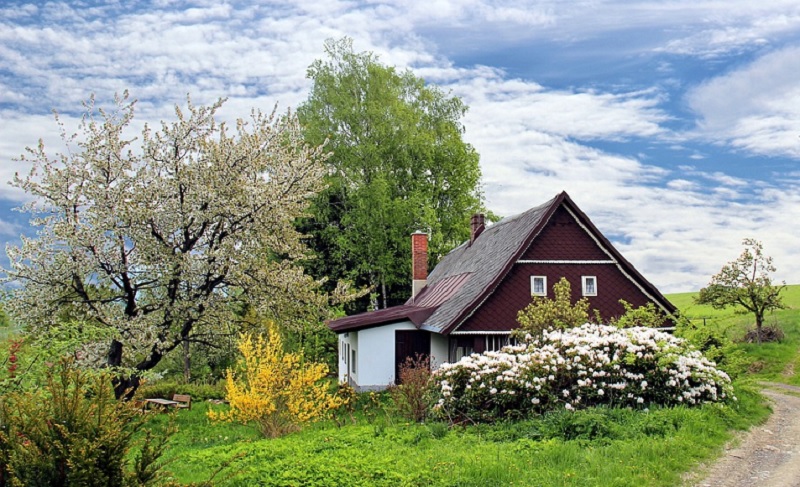 Ewen Realtors are providing a lavish form of living in the most tranquil environment and present our ongoing project "The Ewen Park".
Indeed, "The Ewen Park" is an elite class township and is made for residential goals. It consists of luxurious cottages, villas, and land.
However, One can buy land and can develop their home according to their choice or can give the responsibility of development to Ewen Realtors as they provide all the services like home loan service, builders and developers service, construction services, interior design services, and much more.
Therefore, our project "The Ewen Park" is located at Baburkhola village which corresponds to the Scottish countryside.
It is 5 kilometers from Majkhali and 17 kilometers from Ranikhet. It shows the clear sight of the majestic Himalayas from each plot and the township has all the amenities which we all get in cities. 
Also, learn more about amenities provided by Ewen Realtors
FAQs
Conclusion
Ranikhet is a hill station in Almora district in Uttarakhand. The place is famous for its natural beauty and is a tourist hub.
Therefore to escape from hustle and bustle and chaos of city life, pollution, crowded streets, and hectic lifestyle, our elite class is investing in Ranikhet.
Whereas, Ewen Realtors are working on a project in Ranikhet to provide our elite class with the best form of living and they are providing luxurious cottages/villas and land.