You can witness snowfall in Ranikhet in 2023. A beautiful blanket of snow covers the lush green meadows, which adds to the beauty of Ranikhet making it a picturesque spot.
It is a hill station in Almora district Uttarakhand which is at an elevation of 6132ft (1869 meters) above sea level.
Ranikhet receives snowfall in 2-3 years but the place experiences delightful weather throughout the year except for the time when it snows. But who doesn't like snow with an interval of 2-3 years.
Witness Scenic Beauty Of Snowfall In Ranikhet in 2023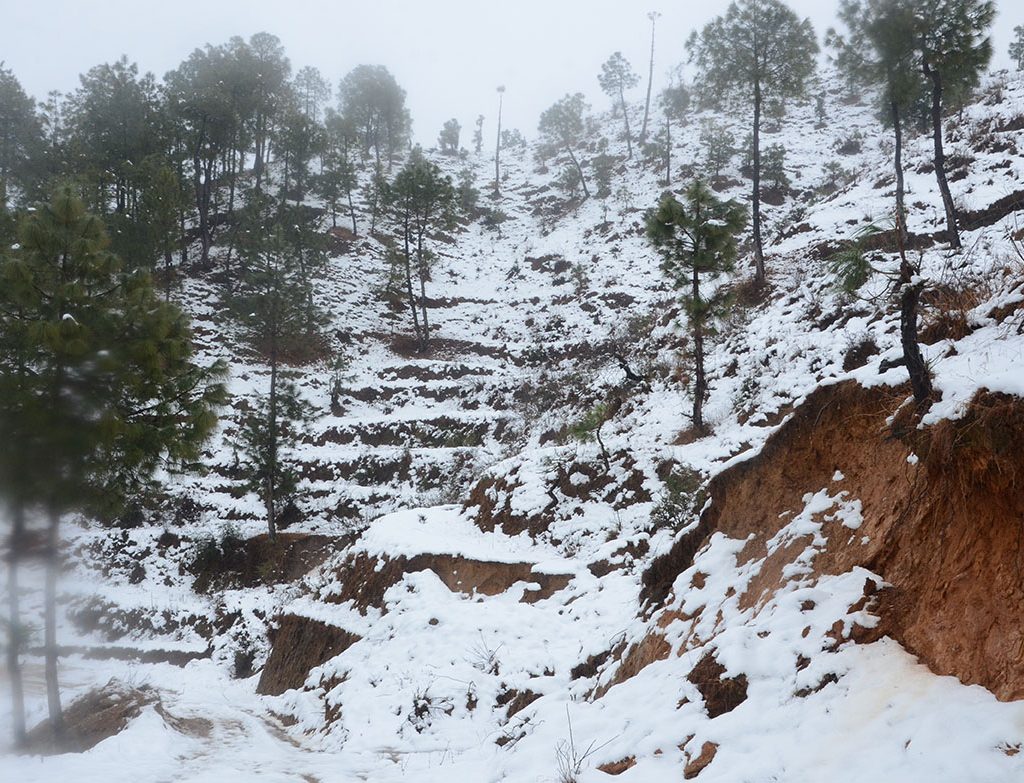 Ranikhet is a lush green meadow with a wide variety of dense vegetation of Oak, Deodar, and Pine forest. When snow falls on them they create a scenic beauty and make the scenery more mesmerizing with the view of the Himalayas.
A gorgeous golf course in the Himalayan Mountains which is a 9-hole golf course making it one of the highest in Asia also gets beautified in the snow in Ranikhet.
When all the tourist locations get wrapped in the snow makes the place look like heaven on earth. The place is ideal for people who love to spend 3-4 days in snow as snow in Ranikhet only lasts for 3-4 days.
"The Ewen Park" Township Witness Glorious Snowfall 2023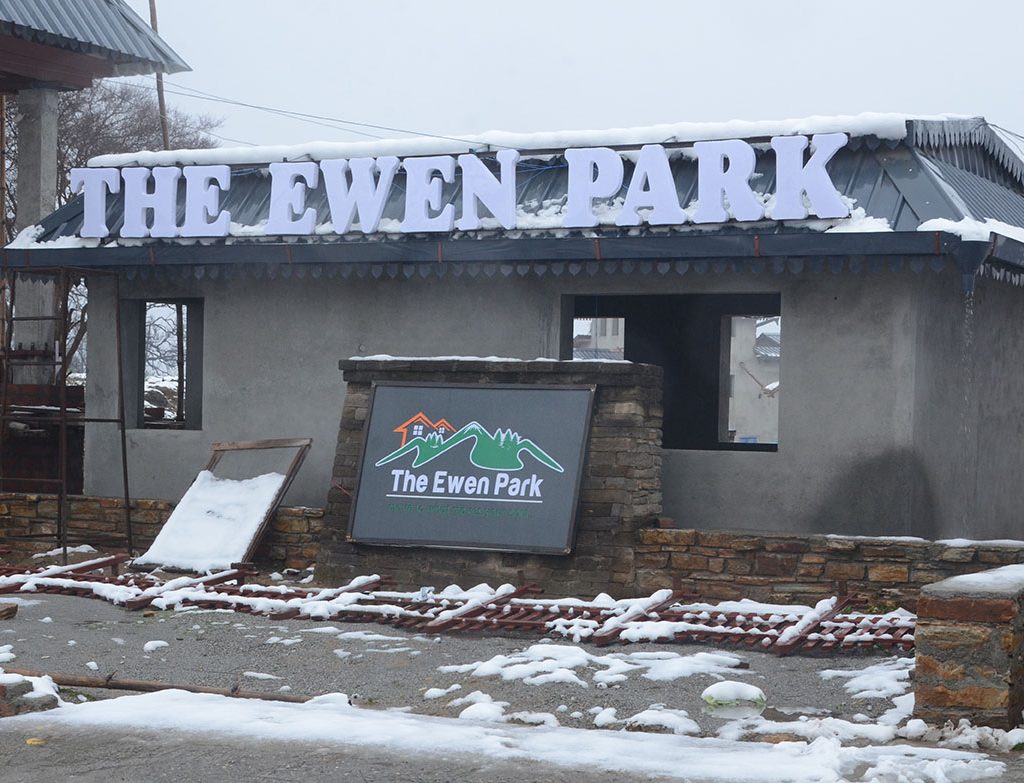 "The Ewen Park" township is in Ranikhet and nowadays you can catch snow in Ranikhet. Our township becomes more beautiful during snowfall.
The township showcases clear vistas of the snow-capped Himalayas, Almora sheathed in snow glittering at night, magnificent dusk and dawn.
When the sunrise all the clouds come down to greet you with a morning kiss and then you will see the pine woods which cover our township turns white due to snow, making the panorama breathtaking.
Know more about our township "The Ewen Park"
How To Witness Snowfall In Ranikhet?
You can reach Ranikhet to witness snowfall from the various modes of transportation.
Roadways: There are taxis and buses from Haldwani. It is 83 km from Ranikhet. The town is well connected to all of Uttarakhand's major cities via motorable roads.
Railways: Among the nearest railway stations to Delhi is Kathgodam, which is 75 km away from Ranikhet.
Regular trains run from and to Delhi and Dehradun here, such as Ranikhet Express and Sampark Kranti.
Airways: Pantnagar airport is 109 km from Ranikhet. Pantnagar airport is an active airport that has regular connections to Delhi.
Distance From Major Cities From Ranikhet
We have mentioned the distance of some major cities below:
Delhi: 390 Km
Bareilly: 183 Km
Haldwani: 84 Km
Lucknow: 426 Km
Moradabad: 170 Km
FAQs
Conclusion
Ranikhet welcomes snowfall in 2023. The lush green meadows are now covered with glorious snow which enhances the beauty of the place.
It is a hill station in Uttarakhand at 1869 meters above sea level. During the snow in Ranikhet when everything gets wrapped in snow everything becomes more attractive than ever.