Living in the mountains in a world of endless modification and streaming technology, you will find peace. They are widely known for their beauty and serenity. 
When life tends to get too complicated, too quick, too sloppy, or too deadline-oriented then the only place which can relieve your soul, a place where you can head for inspiration, a simple peaceful life, where you are in harmony with the innovation of nature that is the lap of nature "Mountains".
Pros And Cons of Living In Mountains
Here we are going to know the pros and cons of living in mountains. So by not wasting any further time, let's go through all of these.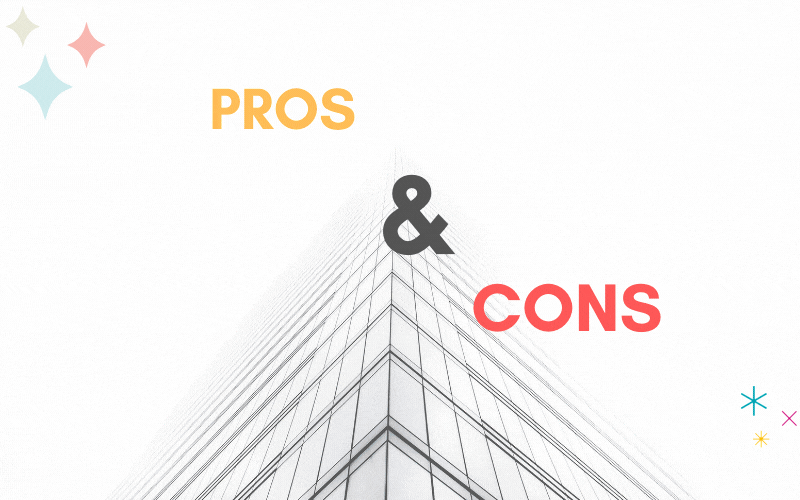 Pros Of Living In The Mountains
Why should one relocate to the mountains? This question can trigger anyone's mind. There are many benefits and advantages of living in mountains. Some are mentioned below:
1. Health Benefits
The primary reason for living on a mountain is for health reasons. Your physical and mental health will both improve.
Away from the chaos and pollution of the city. The fresh air of mountains will give you a disease-free healthy life.
Mountains evoke physical activity. This keeps you active and fit and lowers your risk of heart disease.
The aroma of the mountains, combined with the peaceful environment, promotes sleep and improves mental health.
2. Privacy
Living in the mountains is ideal for those who want a peaceful and calm environment, and who want to create their small world away from people's interference.
Mountains provide privacy and the best environment for finding your soul and living in harmony with nature. Nothing beats a mountain life for those seeking calmness and stillness in life.
3. Weather
Have you ever wanted to spend your summers in a natural air conditioner, away from scratching heat, and want to experience the most pleasant?
However, apart from the summers, have you ever fantasized about spending your winters somewhere where you wake up to snow outside your window glass?
If you answered yes, then the mountains are the place for you to call home. Mountains have the best weather throughout the year.
4. Nature
If you live in the mountains, you live in a place of spectacular natural beauty. Plants and animals thrive much more voluntarily on mountains, where population density is lower.
If you love to be far enough away from city life and love to spend time with nature. Living in mountains is all you need if you love nature and all its creation.
Cons Of Living In The Mountains
Despite its benefits, everything in the universe has some drawbacks. Living in the mountains can be a fantastic experience, but there are some weaknesses.
1. Not Easy To Configure
Building on a mountain is a complicated and very tough job.
If you are starting up, you will have to go through a lengthy process for which you will need a large budget.
Constructing a home on a mountain can be expensive because the workers who participate in the process risk their lives and work even in extreme weather. Transporting materials and goods on the construction site can also be difficult.
2. Distance With Access To Amenities
The major drawback you can face while living in the mountains is you will be far away from city life and amenities.
There will be no highways. Sometimes you have to walk. There are no 24-hour services available, no place for parking, shops close slightly earlier, and you have to stock everything you will need. You may also encounter network issues from time to time. 
But the good thing is that Ewen Realtors provide all the amenities under its project named The Ewen Park.
Under Ewen Park, you will be provided with all the required and necessary amenities that will fulfill all your daily life needs.
How Can Ewen Realtors Help You To Relocate To The Mountains?
We are building a township near Ranikhet with a village theme and with modern infrastructure.
Ewen Realtors is working on a township and it is known as The Ewen Park where they are working on villas and cottages for residential as well as commercial purposes.
These projects are located in Ranikhet. The township which is in progress provides all the amenities that overcome all the disadvantages of living in the mountains. 
Amenities provided by Ewen Realtors:
24/7 water and electricity supply
Wi-fi and mobile networks
Security ( CCTV, guard, etc)
And much more like Yoga, Sports, Temple, Party Hall, ClubHouse For Senior citizens, Cinema Hall, etc.
Ewen Realtors focus on customer satisfaction with the quality of life in the majestic mountains.
FAQ's
Conclusion
There are numerous advantages to living on a mountain. They improve the quality of life by leveraging the essence of nature.
To spend one's life or vacation peacefully, one can choose to live on a mountain to soothe one's soul and to live a stress-free, pollution-free life.
Mountains do have some drawbacks. To compensate for these disadvantages, Ewen Realtors offers all services and amenities. We cover every aspect of living in the lap of nature and make your stay worthwhile.