The real estate market in India has been a roller coaster ride in past years. The market crashed during the lockdown but made a very quick recovery with unique demands.
But the real estate market in India is gaining restorative growth. However, the real estate sector is the second largest sector after the agriculture sector in terms of employment.
The sector is also expected to receive increased investments from non-resident Indians (NRIs), both in the short and long term
In addition, increasing industrial activities, rapid urbanization, and improved income levels all contribute to the expansion of the real estate market in the country. Those factors contribute to the country's economy.
But let's check out what is the condition of the real estate market in India after covid-19, will the property market crash in India, should you invest in real estate in 2022 or not?
Does The Real Estate Market In India Will Crash In 2022?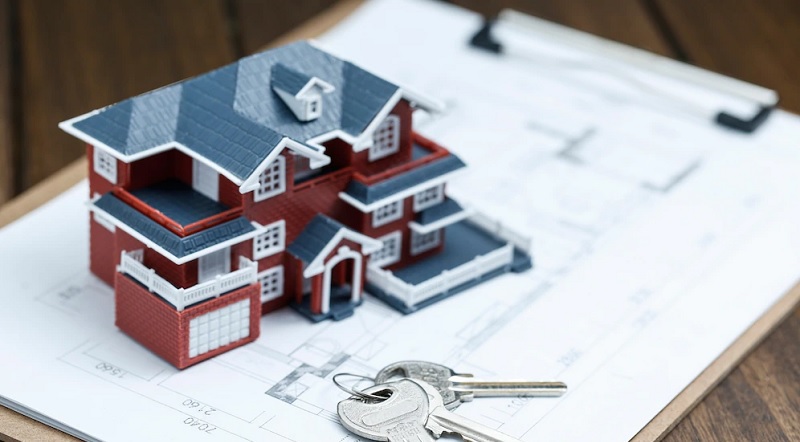 Do you think the real estate market will crash in India in 2022? Or you are thinking about investing in real estate with a risk of a real estate market crashing and it weighing you down?
Reports indicate that developers underwent a liquidity crunch as a result of the pandemic. Residential sales have fallen by more than a quarter from four lakh units in 2019-20 to 2.8 lakh units in 2020-21 due to a credit shortage.
But now according to some latest facts and research, we are expecting a boom in real estate in India so here is some latest information:
We can expect an increase in real estate by 15-18 million square feet by 2025, according to Savills India.
Indian investments into real estate assets summed at US$ 2.4 billion in the first half of 2021, an increase of 52% YoY.
The Indian real estate market attracted institutional investments worth $ 5 billion in 2021, representing 93 percent of all transactions last year.
Approximately 18-20% of India's GDP will come from the real estate sector by 2030, which will account for a market size of US$ 1 trillion.
We can say that real estate is one of the most secure and safe sectors. If it doesn't give you any profit all you have to do is to wait until its value appreciates.
Why You Should Invest In The Real Estate Market In India?
Real estate investment in India in 2022 is the very right decision you will ever make. This is because the value of the property is most likely to appreciate rather than depreciate.
Always remember investing in real estate has many benefits which can make you strong financially and emotionally.
Let me list a few benefits to make you understand why investing in the real estate market in India is nowadays a great investment to make.
Real estate stands up during inflation. When prices get high dramatically the price of real estate also gets high.
Investing in real estate is considered the safest and most secure long type of investment as it is easy to possess and pass to generations.
After Covid-19 demand for real estate is increasing and prices might get higher than expected so it is the right time to invest in real estate.
The Prime benefit of owning real estate is stable cash flow. It helps in generating passive income and helps in maintaining the cash flow.
You can forge monthly income from a rental property. You can simply ear even while sitting at home.
There are much more benefits than mentioned above. Apart from this, the investment you will make in real estate can give you mind-blowing profits as well.
According to RBI's housing price index, the average return from real estate over the past 10 years is 11.6%.
Best Places To Invest In India In 2022
Finding the perfect place, perfect location, and perfect home to invest in has become a task nowadays.
But do you know? The Internet is the globally preferred medium to search for real estate. Whereas India is the second-largest online market in the world and half of the real estate transactions are done online.
So we have gathered up some best places to invest in real estate in India in 2022. They are mentioned below:
Uttarakhand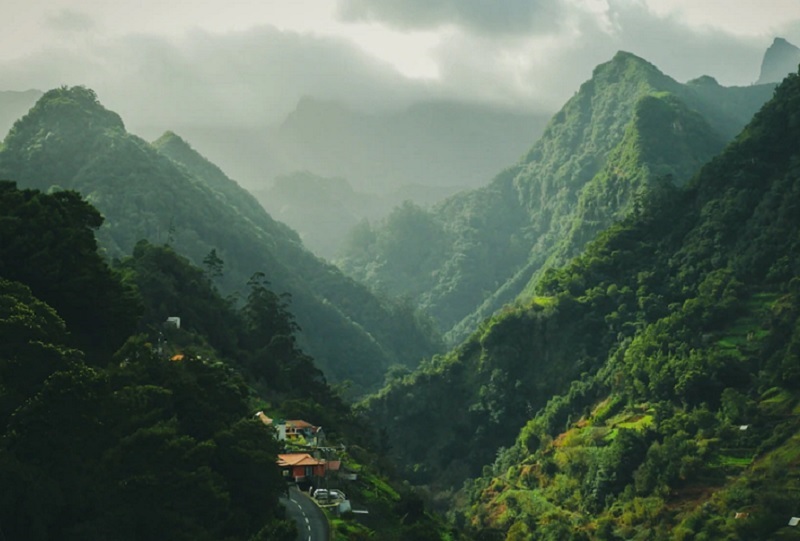 Uttarakhand is known as "Dev Bhoomi" and is one of the destination places for city dwellers who seek peace.
Most people are relocating to Uttarakhand because of its beauty and natural environmnet. Uttarakhand is consist of 46 hill stations and you can relocate to any of them.
A well famous place to invest in Uttarakhand is Ranikhet. It is one of the most beautiful hill stations in Uttarakhand in the lap of nature with the view of the Himalayas. 
If you are planning to relocate to Uttarakhand then Ranikhet is one for you. This hill station is lush green with spectacular views of the Himalayan range like Nanda Devi, Trishul complex, and so on.
Ewen Realtors a real estate company in Uttarakhand is building up a magnificent township in the lap of nature in Ranikhet.
It's a serene world that embraces green life. This township captures the beautiful side of life, a clean environment, abundant space, and seamless connectivity.
Pune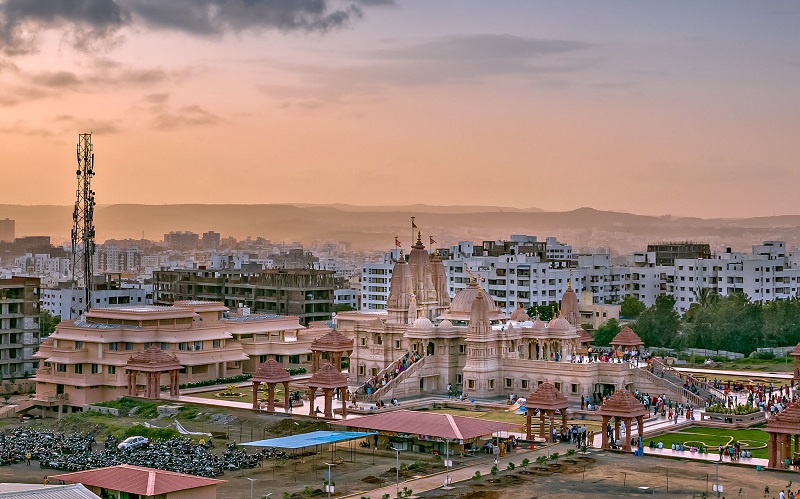 Pune is known as India's transportation and industrial hub also it is stated as India's second IT hub. It is the second-largest city after Mumbai in Maharashtra.
Bangalore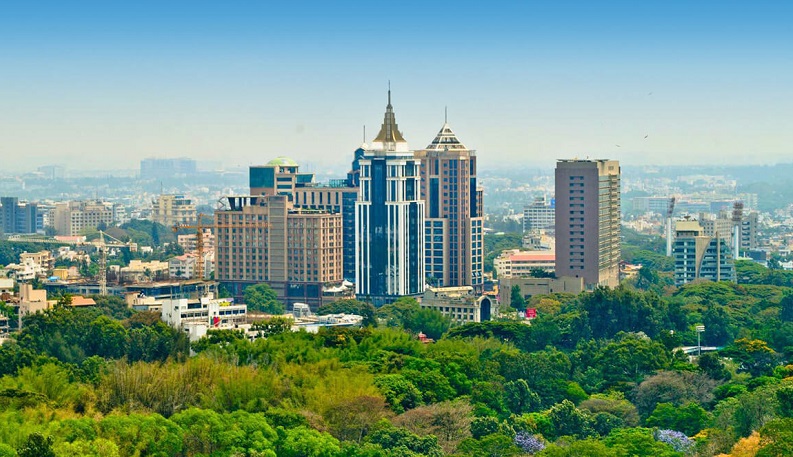 Banglore is famous as India's silicon valley and one of the fast-growing metropolitan cities in the world.
Due to massive growth in population and is well famous for its educational institution, experts are agreeing on the same statement that in upcoming years buying a home will be difficult in Bangalore due to high demand.
FAQ
Conclusion
The real estate market in India was declining due to covid-19 but it made a great recovery and came back with a boost.
Most people after covid-19 started looking for houses rather than renting, some people started looking for a vacation homes in the mountains, and so on.
Real estate is one of the sectors which can help you in growing rich and can secure your wealth for generations. It is the best protection against inflation as well.
The real estate market in India is growing dramatically by 2025-2030. It can contribute up to 13-15% of India's GDP.
The trend of investing in real estate marketing is at boom so we have listed some best places to invest in real estate.
Uttarakhand
Pune
Bangalore
Hyderabad
Chennai
And so on.